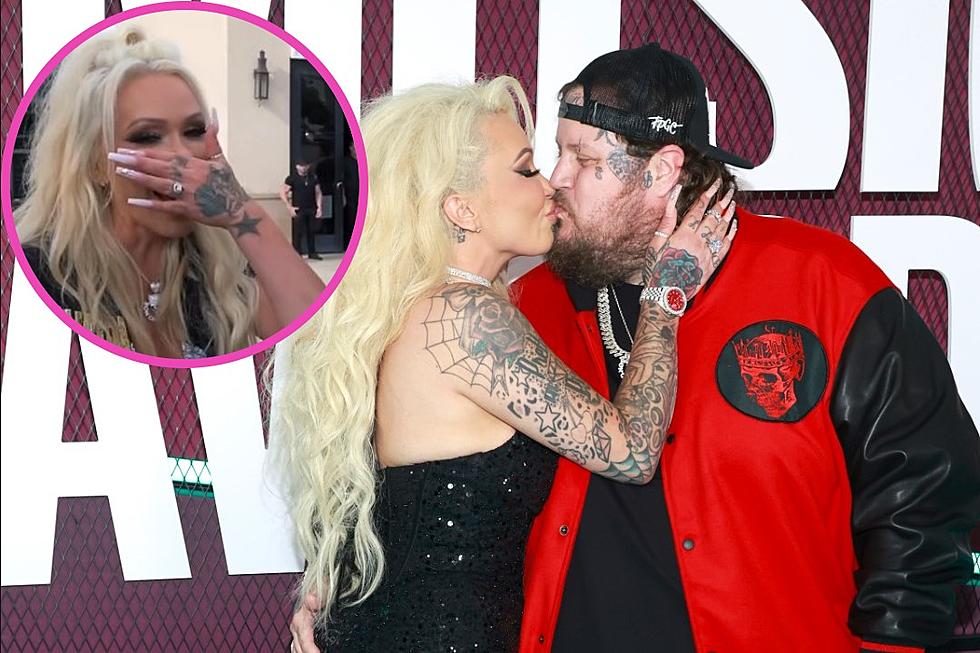 Jelly Roll Pulled Off the Ultimate Mother's Day Surprise for Wife Bunnie [Watch]
TikTok / Emma McIntyre, Getty Images
Jelly Roll pulled off a pretty elaborate Mother's Day surprise for his wife, Bunnie: He gifted her a brand new, all-black, Ford Bronco Raptor.
The singer handed her the keys while in Frisco, Texas ahead of the ACM Awards.
Bunnie shared a video of the surprise on TikTok and captioned it with one line about her man:
"The sweetest man to ever live."
The video — seen below — opens with her reaction before backing up to the moments leading up to the big event. We see clips of Jelly Roll's team getting the car into the parking lot and the star sharing some sweet kisses with his bride.
The surprise comes as the couple walk out of Lava Cantina in the Colony, Texas, hand in hand. The two had driven separately to get there, and you can see the confusion on Bunnie's face when she can't find her car. That's when Jelly Roll drops the news on her that her car has been replaced.
"Happy Mother's Day," he shouts as she stares at him in disbelief.
"How am I gonna get this home?" she asks, realizing that they are in Texas, not Tennessee. However, he assures her they've already figured all of that out.
There's some colorful language and content in the video, but seeing the reaction to her gift is priceless:
Bunnie helps Jelly raise his daughter Bailee, 15, from a previous relationship. Jelly Roll is her biological father and the the pair gained legal custody of the teen in 2016.
Next up for the country star is a performance with Lainey Wilson on the American Idol finale. The two singers recently performed together at the ACM Awards, too.
Country Stars With Their Moms
Country singers will celebrate Mother's Day with these women. See the mothers of 20 stars, including Carrie Underwood, Blake Shelton, Morgan Wallen and more.