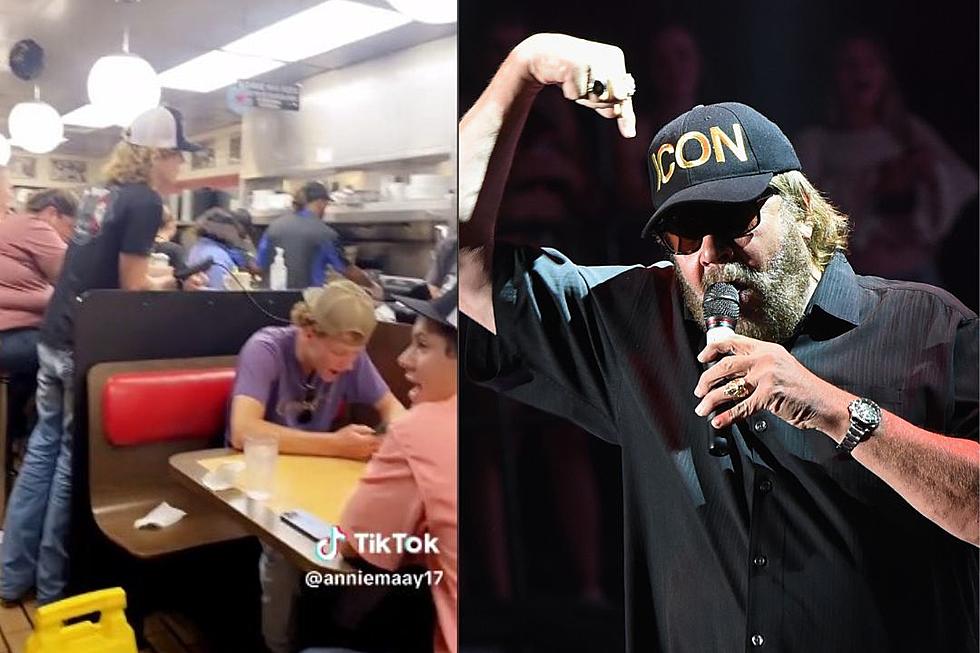 All of Waffle House Erupts in 'Family Tradition' After Hank Jr. Show [Watch]
@anniemaay17, TikTok, Rick Diamond, Getty Images
Evan Paul is the host of Taste of Country Nights, a syndicated radio show heard on more than 120 country radio stations nationwide, every night from 7PM to midnight. He plays the best new country music and interviews today's top stars, like Luke Combs, Miranda Lambert, Dan + Shay, Keith Urban, Carrie Underwood, Luke Bryan, Chris Stapleton, Lady A, Morgan Wallen + more! 
A beautiful thing happened in Tampa over the weekend, after a Hank Williams Jr. show at the Florida State Fairgrounds.
It was around 2AM on the morning of Saturday, May 20, and the vibe at a local Waffle House was ... well, lively If there was ever any doubt that the Hank Jr. love still going strong, let this video remove that doubt:
The restaurant was packed house following Hank Jr.'s concert, resulting in a beautiful singalong rendition of his classic hit, "Family Tradition". In the video above, you can see people from all age groups and seemingly all walks of life partaking in a late-night meal, while all at the same time belting out the Hank Jr. song.
It was a special moment, where everyone was getting along and having a great time together. Hank Williams Jr. is on a long and lengthy tour currently, which is taking him all across America. He is promoting his current album, Rich White Honky Blues, released in June of 2022.
While promoting this new album, the star even stopped by the Taste of Country Nights studio in Nashville, and we spoke about life, love, music, Johnny Cash and cigars, among other things. He revealed to us the true inspiration behind the album title and who gave him the idea for it.
With Hank Jr. on tour for the foreseeable future, and a younger generation learning about his music on social media, don't be surprised if more and more of these videos pop up.
Hank Williams Jr, Marty Stuart and Dean Dillon at the Country Music Hall of Fame Medallion Ceremony
Hank Williams Jr, Marty Stuart and Dean Dillon are welcomed into the Country Music Hall of Fame in Nashville on Sunday, Nov. 21, 2021.
The Best Country Singer From Every State
Some states, like Oklahoma and Texas, are loaded with famous country singers. Others, like Nevada and Maine, are still looking for a real breakthrough artist. See the best and most successful country music artist from all 50 states, starting with
Hank Williams
and Alabama.
PICTURES: See Inside Bret Michaels' Lavish $5.5 Million California Vacation Home
Poison frontman and sometimes country singer Bret Michaels has just purchased a $5.5 million vacation home in California, and pictures show a spectacular getaway in an exclusive era.