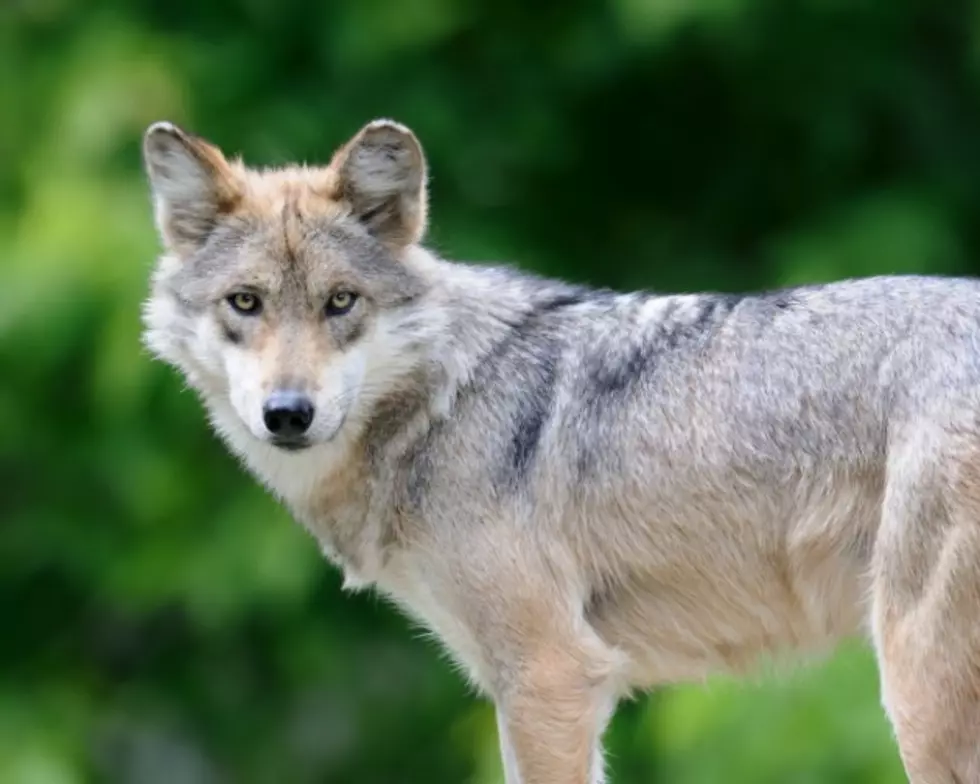 Black Bears Spotted, Now A Gray Wolf Is Taken Down In Kentucky
iStockphoto
The summer of 2013 in the Bluegrass State won't only be remembered as one of the coolest. I have never heard of so many foreign furry friends visiting Kentucky ever.
Well, the Black Bear watch invaded Ohio Co. a few weeks ago, and Muhlenberg Co. just last week. Now in in Hart Co, the Kentucky Department of Fish and Wildlife Resources say federal officials have confirmed a gray wolf was killed in Kentucky for the first time in more than a century. Hart Co. resident James Troyer shot the animal in March near Munfordville, and naturally, he thought it was a coyote, a common predator in the Bluegrass State, but on closer examination, Troyer noticed the animal was much larger in size.
It wasn't until biologists did DNA testing to confirm Troyer's kill was in fact a gray wolf. And although federal and state laws forbid the possession, importation, or hunting of the gray wolf, Troyer won't face charges because of the rarity of the situation.
I'm not taking guesses as to what we'll find next, a jackalope? Big Foot?