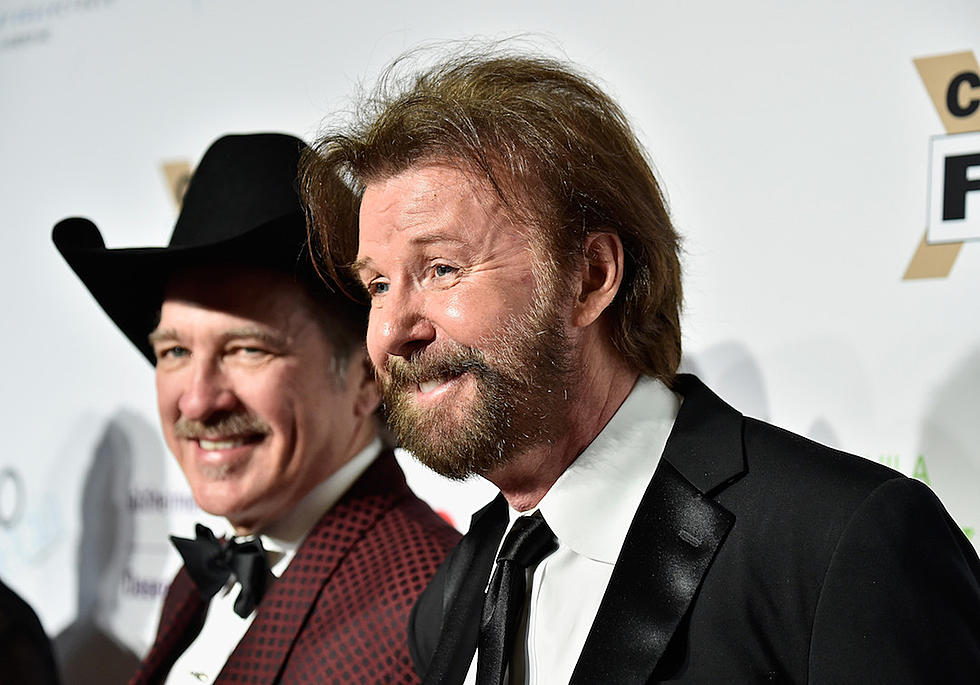 Brooks & Dunn Through the Years: From 'Brand New Man' to a 2019 'Reboot' [PICTURES]
Frazer Harrison, Getty Images
Brooks & Dunn have come a long way since they first rose to country music stardom in 1991 with the release of their hit debut album, Brand New Man. Kix Brooks and Ronnie Dunn began their careers as solo artists, but it wasn't until industry executive Tim DuBois suggested the two join forces that they became the beloved country duo that fans know today.
Since then, the pair have released 11 studio albums, notching a total of 20 No. 1 singles and capturing the hearts of country listeners across the world. In 2009, Brooks & Dunn  announced their plans to retire from the music business, and after a final tour the following year, they officially called it quits, stressing that the end of their work together wasn't due to any sort of falling out, but simply that they just wanted to concentrate on other things.
Luckily for fans, the following years weren't totally devoid of Brooks & Dunn: The pair made an appearance on the 2016 all-star collaboration single "Forever Country," and also teamed up with Reba McEntire in 2015 for a joint Las Vegas residency.
Still, 2019 has already been a bigger year than most since their split: The pair announced in February that they are planning a new duets project, Reboot, which will showcase some of the iconic duo's greatest hits through collaborations with Kane Brown, Kacey Musgraves, Thomas Rhett and many more. They'll also be inducted into the Country Music Hall of Fame in October, and are receiving their own exhibit at the Hall of Fame as well.
Flip through the gallery below to see some of Brooks & Dunn's most unforgettable moments from over the course of their career.