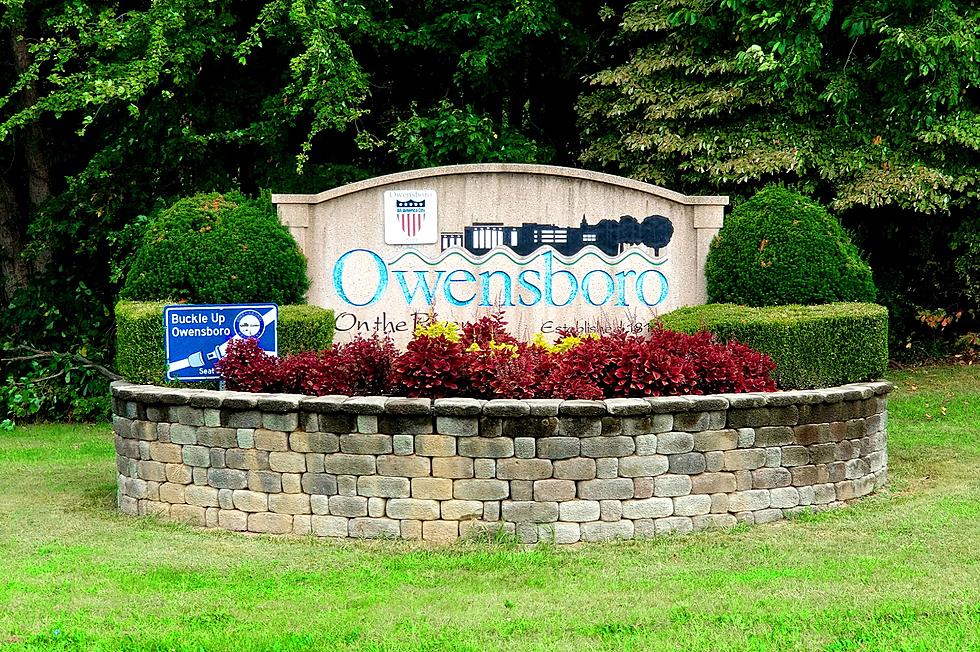 Can You Believe These Businesses Have Already Been in Owensboro 15 Years?
Dave Spencer/Townsquare Media
You know the old saying..."Time flies when you're having fun." Well, I hate to break it to you, but time flies regardless of your life's current fun content.
Every year when we reach September 1st, I make my annual proclamation that the last four months will vanish before your very eyes. Well, as of this writing, that was 19 days ago and it feels like I said that 19 hours ago.
My grandmother always told me that when time feels like it's flying by, we'll be getting closer and closer to the Rapture. But she had a wicked sense of humor. Time just does that when you get older.
I was out at Cold Stone Creamery asking Luke, the manager, about Cold Stone on Wheels, the Cold Stone Creamery food truck you've probably seen around town and we were talking about the ice cream store's 15th anniversary. We'd mentioned that in August when I was there for a live broadcast and it just floored me.
Yes, Cold Stone has been in that location on South Frederica since 2006, which astounds me.
But Cold Stone isn't the only place. Off the top of my head, I know of three other businesses, frequented by many an Owensboroan, that have been where they are since the mid-2000s.
How many of you still call the Highway 54 Walmart the NEW Walmart? I know I do. And when I go in, somehow it still FEELS like the new Walmart...except for one thing. It opened in 2005.
Cue the double-take.
Yes, 2005. And I can't be the only one for whom that's a big slap in the face. I'm old enough to remember when 15 years was a long time.
But let's not stop there. When you're doing your Black Friday power-shopping, do you realize that KOHL'S has been part of your bargain-hunting holiday schedule since 2006, as well? That's right. And this one REALLY did floor me.
I mean, I gotta be honest, I hadn't really shopped very much at Kohl's until JCPenney went away and took what I thought was Owensboro's only big-and-tall men's department with it. That's when I learned that Kohl's had the clothes that fit me.
And then there's Starbucks. I used to live close to its location at Booth Avenue and Frederica Street, and STILL I was gobsmacked to realize it's been there as long as it has.
Time is flying. Make the most of it. Sometimes, if you play your cards right, time DOESN'T have to fly when you're having fun.
That's called getting dealt a good hand.
26 Images That Show How Owensboro Has Changed Over the Years
While driving in parts of Owensboro that have undergone changes, have you ever said to yourself, "I can't remember what it used to look like here"? Well, I'm here to help.
Tell Me You've Been on Highway 54 Without Telling Me You've Been on Highway 54
Some of these answers could apply to anything...IF you aren't familiar with Highway 54. And, yes, even if you are, some might not be obvious, but you'd get there.