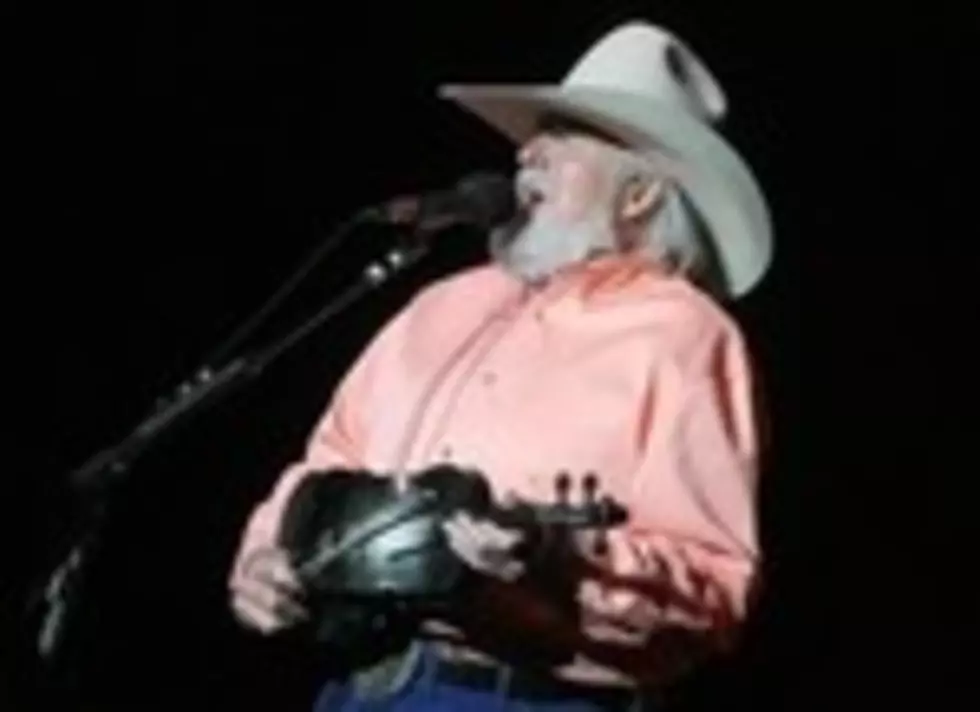 Charlie Daniels "Fiddles" For A Cure
Charlie Daniels fans!  We have some exciting news for you!  Daviess County's RELAY FOR LIFE is Friday, May 20th (at Diamond Lake Resort and Campground) and one of our fundraising teams has come up with an AMAZING way to raise some money for the American Cancer Society!  Phil Storm, with Storm's Trophies in Owensboro, has snagged a FIDDLE from CHARLIE DANIELS!  It's autographed and comes with a letter of authencity!  And here's how you get a chance a win it and own it . . .
Tickets for this fundraising raffle are just $5 each.  They are on sale through the night of RELAY FOR LIFE, when Phil's team will make their drawing and announce/call the lucky winner.  For tickets, contact Phil Storm at 270-683-9979 or visit Storm's Trophies at 1238 Woodlawn Avenue in Owensboro.  2,000 tickets are available, but so far only 500-ish have been sold.  That makes for GREAT odds of winning a really cool piece of country music history.
I have had the pleasure of seeing Charlie Daniels in concert a few times and he absolutely rocks it out.  I just saw him at the Grand Ole Opry for the PLAY ON! Nashville concert a couple of weeks ago and Charlie just tore the place up with "The Devil Went Down To Georgia."  While that song is 30-years-old, it sure doesn't sound like it.  Charlie plays it just as well today as he did back in the early 80's when that song was putting him on the map.  Charlie Daniels is STILL the man!
It's funny . . .  as he gets older, Charlie looks more and more like Santa Claus.  No!  Seriously!  He really does.  Of course, he doesn't sound like Santa when he starts sounding off about the Middle East and threatening to stick a fiddle up a terrorist's cavity!   Just think!  This fiddle that's being raffled for RELAY FOR LIFE could have been the one!!  LOL!
In all seriousness, RELAY FOR LIFE is an amazing event and the American Cancer Society is a GREAT cause.  I personally serve as the Chairperson of RELAY in Daviess County because I truly believe there's not a person out there NOT affected by cancer in some way.  I remember Daviess County Judge Executive Al Mattingly saying, when he visited WBKR during the St. Jude Radiothon, "Cancer!  I hate that word!"  I think we all do.  And this fundraiser by Phil Storm's RELAY team is a really cool way to try and stamp it out of our lives!