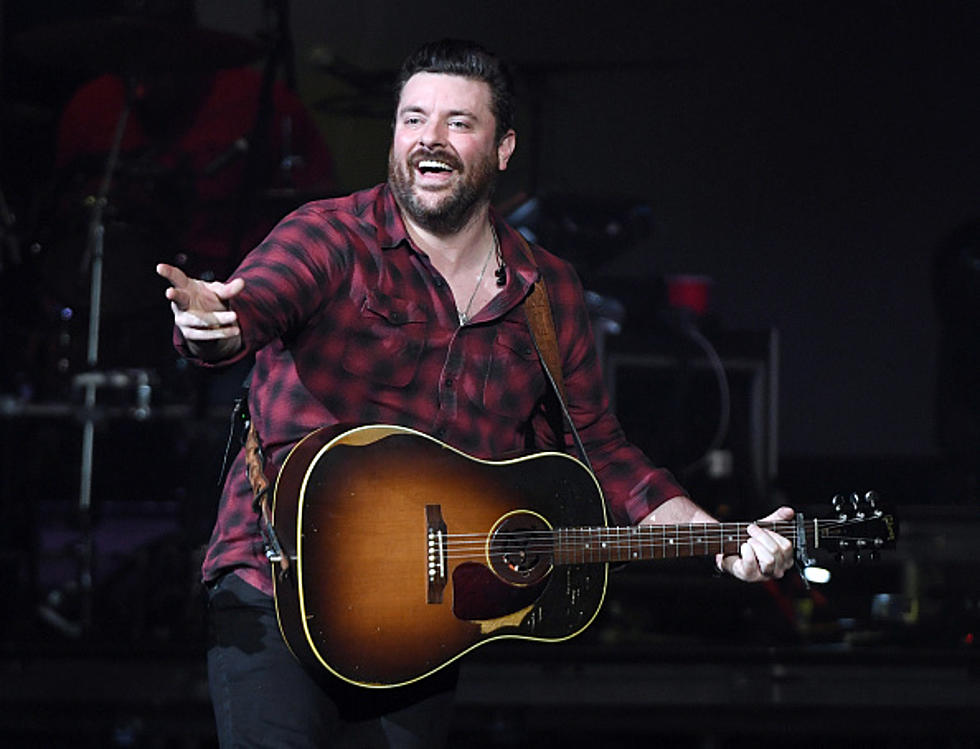 Country Music Star Chris Young Coming to the Beaver Dam Amphitheatre
Ethan Miller/Getty Images
Country music star Chris Young is coming to western Kentucky!  He's bringing his 2023 tour to the Beaver Dam Amphitheatre on Friday, August 11th.
I remember the first time I saw Chris Young in concert.  It was the summer of 2011. Chris was part of the lineup for The Big O Music Fest at Reid's Orchard. I emceed that event and went to Chris' tour bus to find out what he wanted me to say about him when I introduced him on stage.  I asked him if he wanted me to mention that he had been a contestant on Nashville Star.
He quickly said, "No."
I then reminded him it was kinda the elephant in the room and everyone in the crowd knew he had been a contestant on that particular reality talent contest.  So, I said, "How about I tell them you were on Flavor of Love?" Chris laughed. He thought that was hilarious and said, "Do it!"
So, I went out on stage and said, "You all know this next guy from a TV reality show."  The crowd, realizing Chris was set to come out on stage next, went crazy. They knew exactly who I was talking about.
Then I said, "Please welcome . . . from Flavor of Love . . . Chris Young!!!!!"
Granted, a lot of folks in the crowd were totally confused. But Chris and I thought it was hilarious!
Well, Chris Young fans here in the Tristate are going to get another chance to see him live. Beaver Dam Amphitheatre just announced he'll be bringing his latest tour to town this summer!
Tickets for the show go on sale to the general public at 9am CST on Saturday, March 4th. However, there's a fan and venue password presale that gets underway on Thursday, March 2nd at 9am and runs through 11:59pm on Friday, March 3rd.
To receive the password, sign up for the Beaver Dam Amphitheatre newsletter at BeaverDamAmp.com. To access presale tickets once you have the password, CLICK HERE!
Here's the Beaver Dam Amphitheatre seating chart.
Here at WBKR, we're celebrating Chris' big concert announcement with your chance to win a pair of tickets. The Beaver Dam Amphitheatre has given us a pair of Lower Lawn tickets and you can register to win those by filling out the form below.
Angel and I will announce the lucky winner at 8:10am on Friday, March 3rd!
The Best Country Singer From Every State
Some states, like Oklahoma and Texas, are loaded with famous country singers. Others, like Nevada and Maine, are still looking for a real breakthrough artist. See the best and most successful country music artist from all 50 states, starting with
Hank Williams
and Alabama.