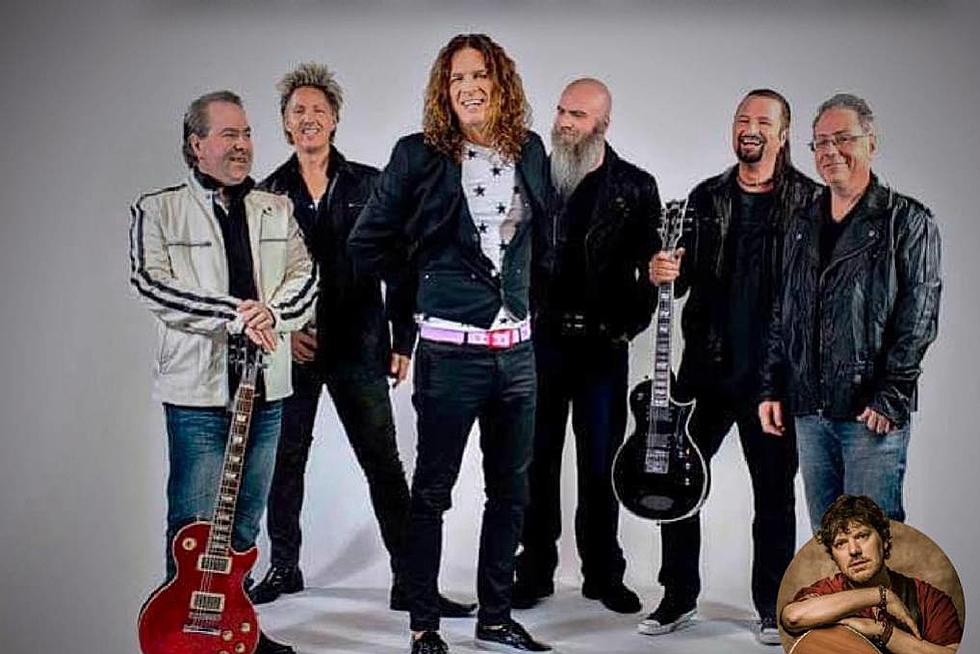 Get Excited! The Crashers are Coming Back to Beaver Dam Amphitheatre
Beaver Dam Amphitheatre
In 2021, the Beaver Dam Amphitheatre opened its season with one of the nation's most popular party bands- The Crashers.  Well, guess what?  It's going down at the Dam again.  This morning, Beaver Dam Tourism announced that they're coming back to town! The Crashers will play the Beaver Dam Amphitheatre on Saturday, May 14th.
Here in Kentucky, most of us are very familiar with The Crashers. They've long been crowd favorites at Friday After 5 in downtown Owensboro and they're quickly becoming favorites in Beaver Dam.  The Crashers have been featured on The Late Show with David Letterman, The Tonight Show with Jay Leno, Late Night with Conan O'Brien, The Grand Ole Opry and MTV.
If you've not seen The Crashers live before, here's a taste of what you can expect.
Tickets for The Crashers will go on sale on Tuesday, February 22nd at 9am CST.  Advance tickets range from just $9.50 for Lawn GA to $29.50 per person for Lower Arena Reserved Tables.  **Reserved Tables are only available as a 4-person table ticket.**
Joining The Crashers at The Dam on May 14th will be Lindsey James Williams. Here's a sneak preview of him in action.
Stay tuned for more announcements about the upcoming First United Bank & Trust 2022 Concert Series.  If you'd like more information about Beaver Dam Amphitheatre and the concerts scheduled for the season, CLICK HERE!  While you're there, be sure to sign up for the official newsletter which gives you access to many concert presales and insider info.
And get ready for the return of The Crashers!  It's going down at The Dam on Saturday, May 14th!
What is the Wild Image Caught on Ohio County Game Cam?
Trail cameras capture amazing photos all over Western Kentucky, but this one is just unexplainable. It was captured on Friday morning and has left everyone baffled as to what it is exactly.
27 Celebrities from Kentucky Who Aren't Country Musicians
We could have a whole OTHER list of country stars from Kentucky--and athletes, for that matter. But how many of THESE celebrities did you know were from the Bluegrass State?