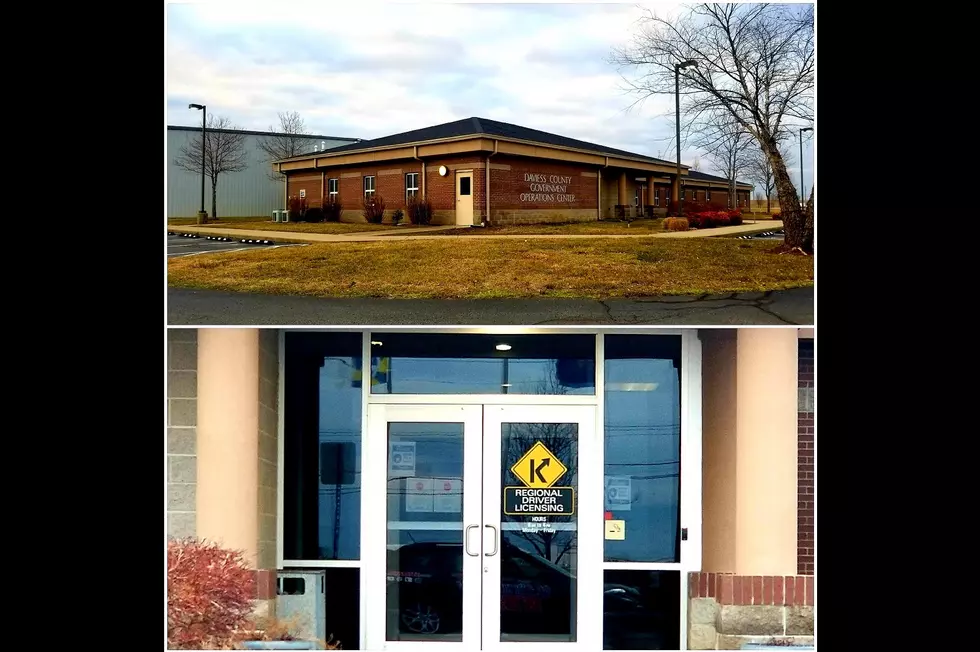 Daviess County Drivers Can Get the New REAL ID at New Licensing Office on Highway 81
Dave Spencer/Townsquare Media
I just missed out on an opportunity to get my driver's license at the new office out on Highway 81.
I lost it a couple of months ago and went downtown to get it replaced only to find the original a few days later. (By the way, if you EVER lose something, the best way to find it is to pay to have it replaced.)
But I'll have to renew again next year, anyway, so I'll be able to check out the Kentucky Transportation Cabinet's Regional Driver's Licensing Office in 12 months.
But, yeah, it's out there on 81 at the Daviess County Operations Center and it's not only where you get your driver's license, but also where you get an ID card and the new REAL ID licenses.
It looks like the Commonwealth is working double quick to make the REAL ID-compliant licenses available all over the state. And when the enforcement of REAL ID begins, if your license doesn't have the black star in the corner, you won't be able to use at airports security checkpoints, military bases, or federal facilities that require and ID.
The new regional licensing offices--including the one at the DC Operations Center on Highway 81--are being opened so Kentuckians can get their REAL ID cards now if they want them.
Go to drive.ky.gov/RealID/Pages/default.aspx to find out the preparations you need to make in order to apply.
Enter your number to get our free mobile app
UP NEXT: See how much gasoline cost the year you started driving
[SOURCE: TristateHomePage.com]