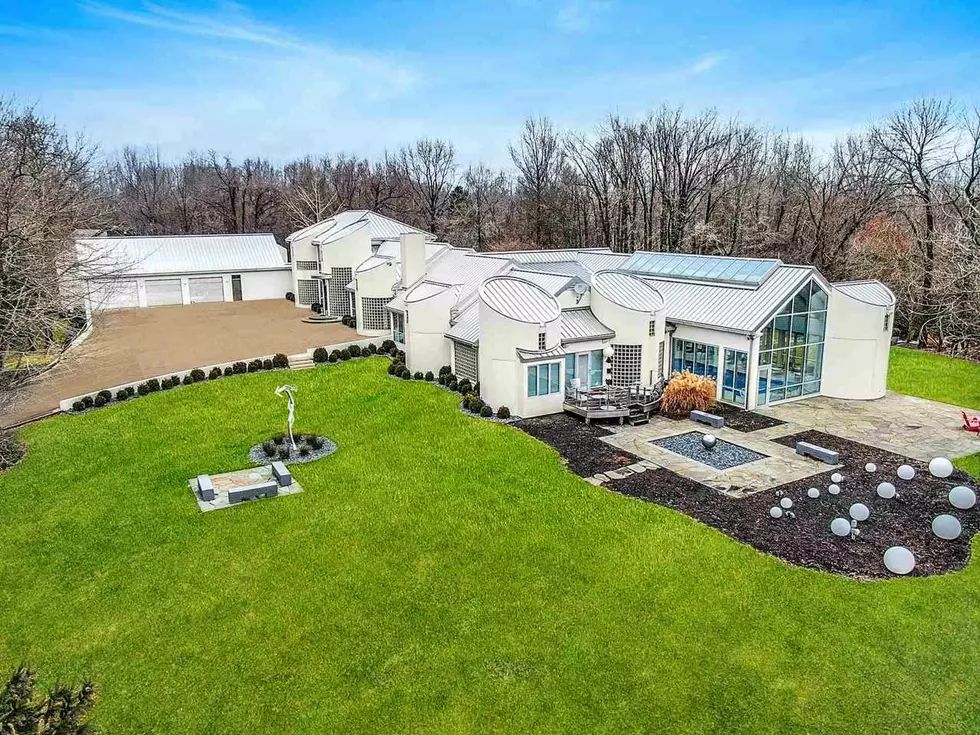 Evansville Mansion Looks Like a Swanky Hotel Inside – It Even Has an Indoor Pool
Carolyn S Mcclintock F.C. TUCKER EMGE REALTORS
Sometimes I like to get online and browse real estate websites, it's a weird thing I enjoy doing. I think it's because it's something I can do mindlessly while also finding ideas I like for my own home, or things I want in my next home.
Sometimes for fun, I like to look at the really expensive homes, you know like the homes I'll never in a million years be able to afford.  It's just interesting to see how people with money live, and it always fascinates me.
I was scrolling through a real estate website recently and came across this incredible home that is massive and has a huge pool that's INSIDE.  I feel like that's every kid's childhood dream to have an indoor pool.  The cool thing about an indoor pool (especially here in Indiana) is you can use it year-round so the fun never has to stop.  I don't know about you, but that's a goal for me.
This home is located on Evansville's west side, and it's truly wild, and I mean that in the best way possible.  It's got so many interesting details, not to mention a game room complete with a disco ball.  This mansion was also featured in a book, 100 More of the World's Best Homes which is really cool.  So see inside this $1,250,000 Evansville mansion below, and if you're interested see the full listing, here.
Check out This Million Dollar Evansville Mansion With Huge Indoor Pool
This Evansville home is on the market for a cool $1.25 million, with a huge indoor pool.
You Won't Believe The Beautiful Restoration of This 1844 IN Riverfront Mansion
Incredible Family Estate In Whitesville, KY Is A Private Paradise In The Country