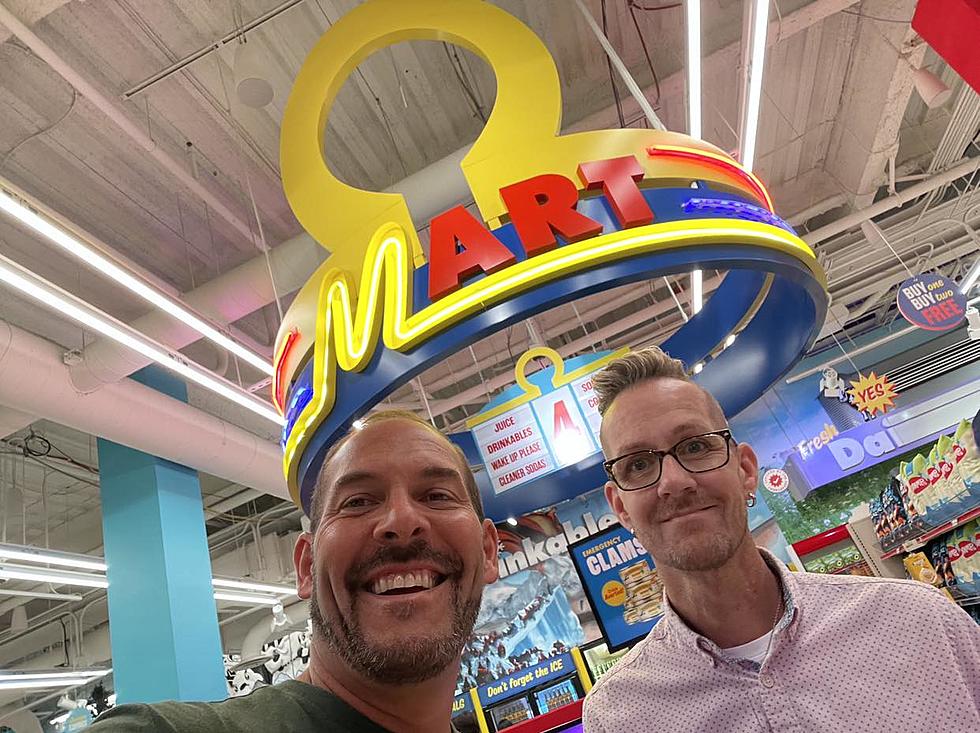 I Went to Meow Wolf in Las Vegas and I'm Now Convinced We Need One in Kentucky
Chad Benefield
About a year ago, I wrote a story about Meow Wolf and how it was expanding into Texas. My initial hope was to make the claim that we need an installation here in Kentucky as well. Look! We have cities that can accommodate a Meow Wolf. Louisville's perfect. Heck, Lexington would be a great home for one too.
Well, now that I have actually visited a Meow Wolf, I am more dedicated in my mission to get one here in the Commonwealth. Over the weekend, I visited Meow Wolf's Omega Mart in Las Vegas and it was one of the coolest experiences I have ever had.
I'll admit. There's ZERO chance that I am going to be able to make sense of the story arc of the Omega Mart. I'll try to nutshell it for you. Basically, Omega Mart is a grocery store where there is far more than meets the naked eye.
It's actually a portal to an alternate universe. Yes, the area of Las Vegas known as Area 15, where Omega Mart is located, is actually a bridge to an alien world.
That world is also home to a spring called The Source, which is vital to the survival of the alien people. That source has also been tapped by a company called Dramcorp, which has used it to manufacture a substance called 'Additive S'. That additive has infiltrated the products on the grocery store shelves and is causing consumers to have to rather extra-sensory (and extraterrestrial) experiences.
Are you with me? Honestly, it's okay if you're not. I'm not even sure I have all of this mythology worked out in my brain and my interpretation above could be completely off the mark. But it doesn't matter.
What matters is the exploration of the Omega Mart and the discovery of an entirely bizarre, magical and sometimes troubling world lurking behind its shelves and its freezer doors.
It's a world full of secret passageways, ever-changing landscapes and cerebral surprises around every single turn.
I read online that it's recommended that you spend at least two hours minimum at Meow Wolf. I concur wholeheartedly. We took our time to make sure we explored everything the Omega Mart had to offer.
We committed to finding every single secret passageway and bridge from one world to the next. It was AWESOME!
To date, Meow Wolf has locations in Las Vegas, Denver, Santa Fe and Grapevine (Texas).
If you'd like more information about Meow Wolf and get tickets, CLICK HERE!
LOOK: 25 must-visit hidden gems from across the US
From secret gardens to underground caves,
Stacker
compiled a list of 25 must-visit hidden gems from across the United States using travel guides, news articles, and company websites.