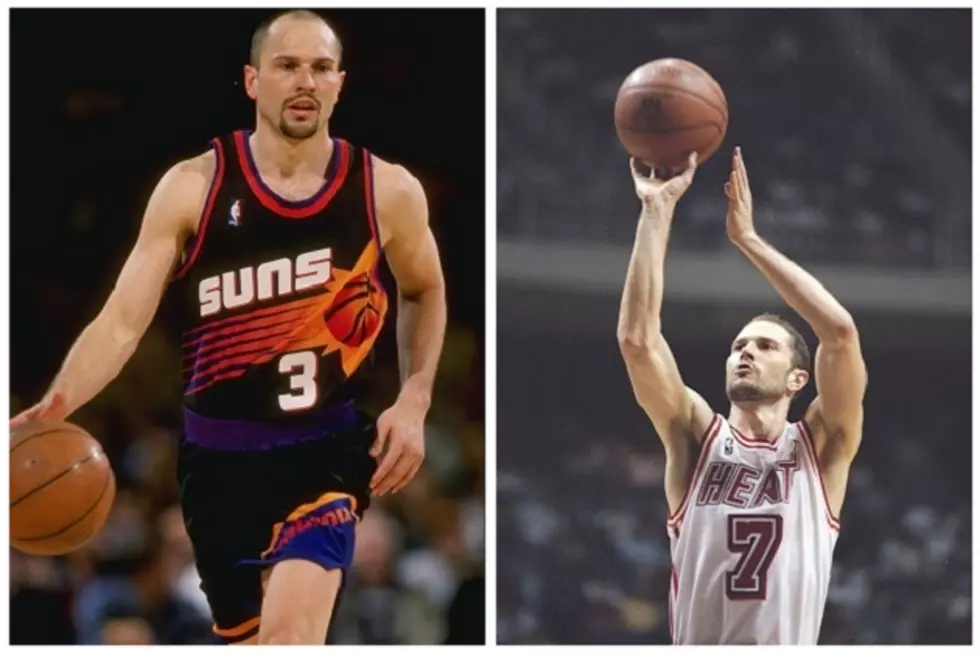 Owensboro Native Rex Chapman Authors Sports Illustrated Piece on Opioid Addiction
Aubrey Washington/Getty Images; Getty Images/Staff
Back in 2014, native Owensboroan, UK legend, and NBA star Rex Chapman entered rehab for the third time to tackle his addiction to painkillers.
He's using his experience to address the alarming statistics relating to opioid addiction in the United States AND right here in his home state of Kentucky.
Chapman cites a crushing number of 2015 deaths from drug overdoses--more than 1,300.
He goes on to say that many of them had opioids in their systems.
I'm happy to see Chapman using what he's been through--including his 2014 arrest for retail theft--to try to wake people up.
I had no idea that 99% of the world's hydrocodone was consumed in the U.S.
353 million doses of opioid painkillers dispensed in 2015?
We need to be grabbed by the collar and shaken.
And that's only the beginning.