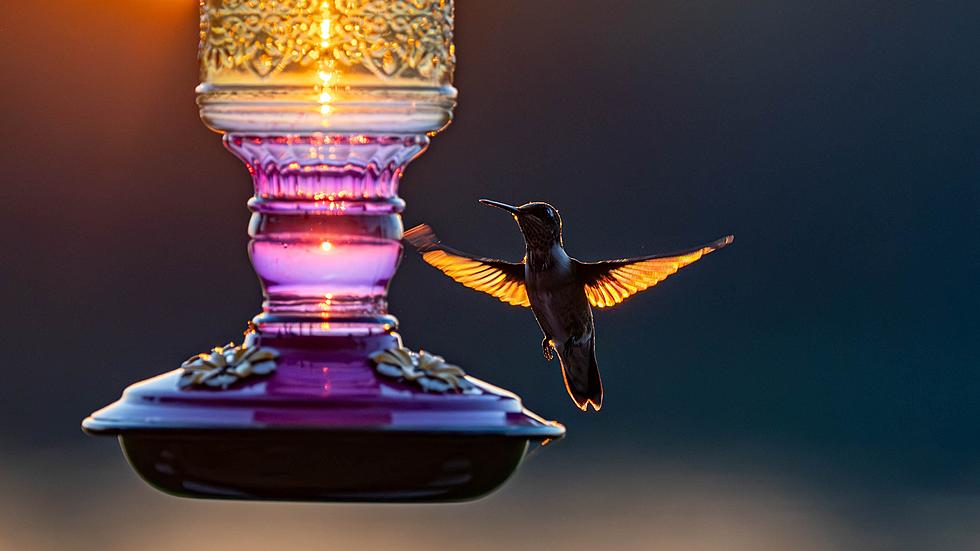 KY Photographer Captures Stunning Photos of Hummingbirds in the Sunset
Chris Conley
It's been said that patience is a virtue. I'll admit it. That one's not in my personal utility belt. However, my friend Chris Conley has incredible amounts of patience. It's certainly one of his virtues and, because of it, he's also living proof another old adage. You've heard that persistence pays off. Here's some proof!
Chris recently managed to capture some breathtaking photos of hummingbirds. What makes his pics so special and spellbinding is the fact that he caught them at sunset and the hummingbirds' wings are illuminated, gloriously, by the setting sun.
Now, Chris has successfully snapped photos of hummingbirds before.
He laughingly admits, "Getting a hummingbird to sit still for a second is challenging. Gotta be ready!"
And that's true for just a routine attempt to capture a photo of a hummingbird in normal circumstances.
But Chris was determined to up the ante a couple of nights ago. He shared, "One thing I have always wanted to do is get a few pics of hummingbirds with the sunset back lighting their paper-thin wings."
A few evenings ago, he made his first attempt, which was as painstaking as you can imagine. Chris says, "The terrible part is sitting in the heat with the sun right in your face. You gotta sit there and not move so they'll come to the plants and feeders."
The good news? Donna, Chris' wife, picked incredibly colorful hanging baskets this year that have really attracted the hummingbirds to the lens. They love reds and purples and pinks and they've been lured to the Conley's, where Chris has been waiting, patiently, with his camera in hand.
That patience paid off with some remarkable photos capturing exactly what Chris wanted- pics of hummingbirds with the sunset back lighting their wings! These images are stunning.
Chris insists that his photo shoot was a lot of trial and error.  However, his persistence and patience indeed paid off.
LOOK: Stunning animal photos from around the world
From grazing Tibetan antelope to migrating monarch butterflies, these 50 photos of wildlife around the world capture the staggering grace of the animal kingdom. The forthcoming gallery runs sequentially from air to land to water, and focuses on birds, land mammals, aquatic life, and insects as they work in pairs or groups, or sometimes all on their own.