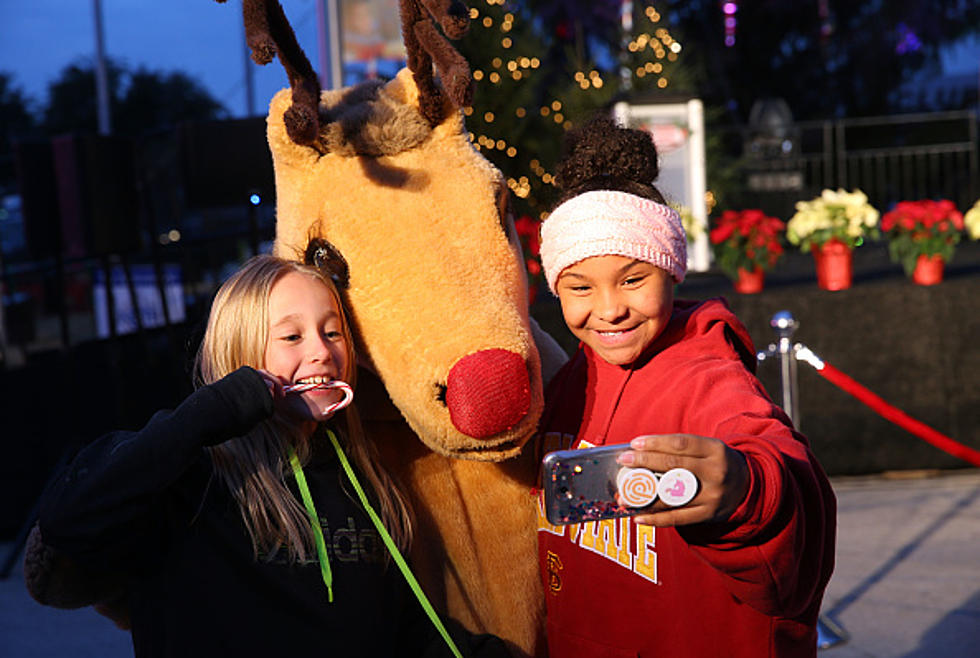 The 'Most Famous Reindeer of All' is Coming to Evansville, Indiana
Richard Rodriguez/Getty Images
When I was a kid, I was obsessed with all of the TV Christmas specials. Every single holiday season, I would make my plans to watch them all- Frosty the Snowman, Santa Claus Is Coming to Town, The Year Without a Santa Claus. However, my absolute favorite was Rudolph The Red-Nosed Reindeer. I am 51-years-old now and I STILL love that show. I still watch it. I have Christmas ornaments and figurines of nearly all of the characters. I adore the story of Rudolph!
Well, here's an early Christmas gift for Rudolph fans like you and me. There is an exciting stage version of Rudolph too and, like Santa Claus, it's coming to town. Rudolph The Red-Nosed Reindeer: The Musical is coming to the Aiken Theatre inside Old National Events Plaza in downtown Evansville this December.
All of the classic characters in the TV special are in the stage version as well: Rudolph, Santa and Mrs. Claus, Hermey the Elf, Bumble the Abominable Snow Monster, Clarice, Yukon Cornelius and the Misfit Toys!
Here's a fun sneak preview of the show!  If you're familiar with the Christmas special, you'll certainly know what to expect, but this video will give you a sneak preview of what the story's like on the big stage.
Rudolph The Red-Nosed Reindeer: The Musical will be flying into Old National Events Plaza and lighting it up on Sunday, December 10th at 6pm. It's a show the entire family is going to love. If you'd like to purchase tickets for the show, they are available through Ticketmaster. To see check ticket prices, see the seating chart and available seats, CLICK HERE!
And if you love Rudolph the Red-Nosed Reindeer, you'll likely remember and love these holiday classics as well.
TOP 10: The best holiday TV specials of all time, ranked