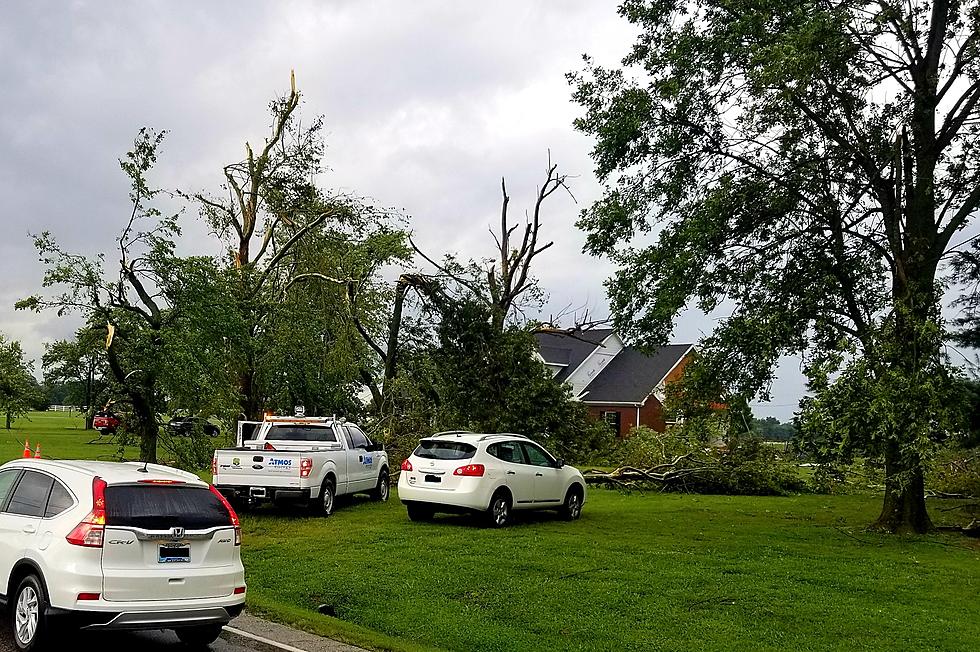 Stanley, KY Family Safe After Tornado Damages Home
Dave Spencer
The folks of Stanley, Kentucky rallied around their neighbors Saturday after a confirmed tornado moved through the western Daviess County community, damaging a home.
The house in question is owned by Jarrod and Carrie Carter who weren't at home at the time the twister came through, but are most likely there now. They are also almost certainly very proud of their two very smart and very brave kids.
Carson and Addison Carter were at home when the storm hit and had the presence of mind to get into a closet and hunker down.
They are unharmed, thank God.
I also spoke with Carson's and Addison's grandparents and we were all breathing a collective sigh of relief that the kids were and are safe.
The tornado quickly moved across the river into Spencer County and, at this writing, the rain is  picking back up and it seems we're in for another round.
Take a look at this amazing video by Tristan Higgs:
And check out the rotation on this storm, captured on video by Jeff Johnson: