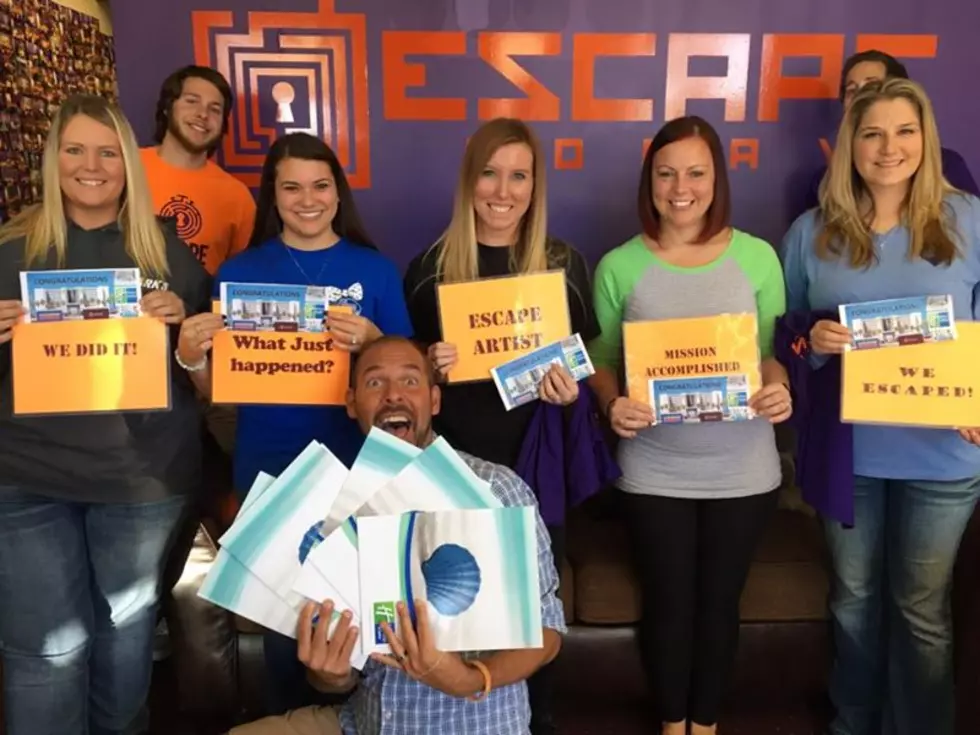 WBKR's Escape Contest Finalists Win Trips to PCB [Video]
WBKR
They did it!  Today was the finale of our ESCAPE contest and we locked our five finalists in an escape room at Escape Today here in Owensboro.  We gave them sixty minutes to "escape" from Kentucky to Panama City Beach and they did it!
Congratulations to Felicia Cox of Whitesville, Shay Jackson of Owensboro, Linda Basham of Owensboro, Jaci Herzog of Cannelton and Tiffany Risley of Henderson.  They worked together and actually "escaped" the room with about twenty minutes to spare on the clock.  And, because they were awesome and exercised #GirlPower, they each won a 3-day, 2-night stay at the Holiday Inn Express and Suites in Panama City Beach, Florida.
Here's the live feed from Escape Today!  You can watch the ladies work to find their way to PCB.
A BIG thanks to Dave and Max from Escape Today for working with us on this contest.  It was absolutely awesome and, who knows?  We may be giving YOU the chance to ESCAPE in 2018!