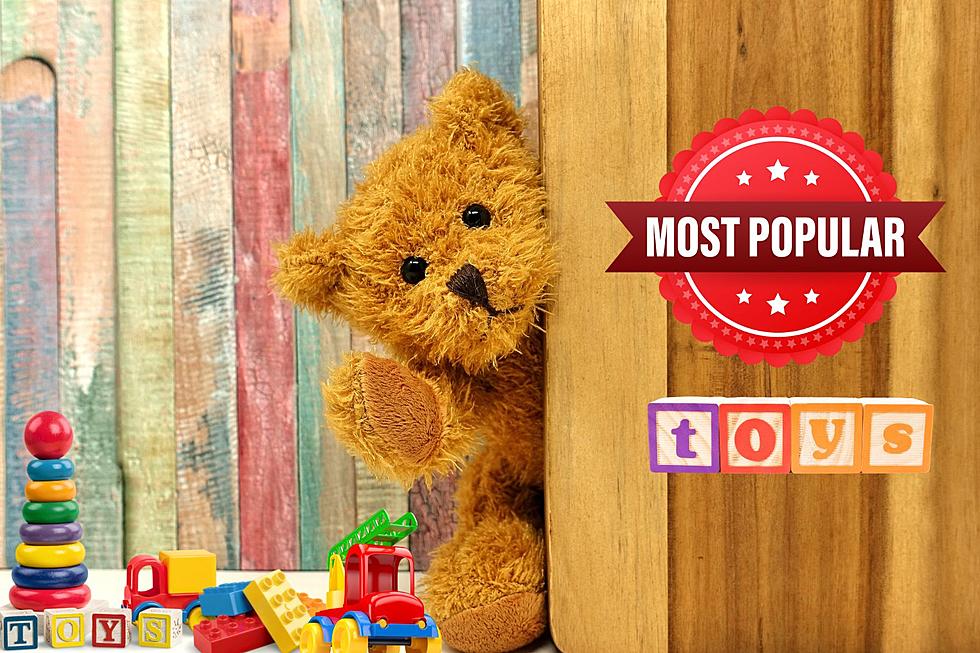 40 Hottest Holiday Toys on Kids' Wish Lists in 2023
CANVA
With over 1400 Christmas Wish letters submitted, here are the most asked-for items kids are obsessing over this holiday season. Now is the best time to get the best deals in town as we move closer to Christmas. Here are the hottest holiday toys to shop for this season.
Have you always wanted to help Christmas Wish and didn't know how?
It's been a challenging year for many of our neighbors, so we want to help bring the Christmas spirit into their homes. There are so many ways you can help in the Christmas Wish mission. We already have over 1400 wish letters in the system (11/24/2023), so we have a good idea of the hottest toys. If you're out shopping on Black Friday watch for sales on items children are asking for most this holiday season.
Below are the top toys that have been requested so far. Because we know what we've purchased throughout the year, I've added a note to let you know which items we are low on and need the most. Last year we handed out over 50,000 toys, hundreds of winter jackets, gloves/mittens, and hundreds of diapers to put it all in perspective.
Before we get to the hottest toys, the trend with this year's letters is alarming. A huge percentage of letter submissions are asking for clothes. Many are asking for simple things like socks and underwear, or personal hygiene products. We offer new winter coats to any child who needs one but only supply clothing if we have some on hand. We focus more on toys for children. If you can donate socks or underwear, it would be greatly appreciated.
MOST POPULAR TOYS ON KIDS' WISH LISTS THIS SEASON
ARTS & CRAFTS -  (HOT)
AXE SETS/ADIDAS SETS FOR TEENS - (HOT)
BIGGER BABY DOLLS - (HOT)
BARBIES - (HOT)
BASKETBALLS
BIKES (ANY SIZE) - (HOT)
BLANKETS
BLUEY - (HOT)
BOARD GAMES - (HOT)
COCOMELON
DINOSAURS - (HOT)
EARBUDS
FOOTBALLS
FORTNITE - (HOT)
HEADPHONES & GAMING HEADPHONES
HOT WHEELS - (HOT)
LEARNING TOYS - (HOT)
LEGOS - (HOT)
LOL SURPRISE
MICKEY
MINECRAFT
MINNIE
MY LIFE DOLLS - (HOT)
NERF GUNS - (HOT)
NINTENDO GAMES
PAW PATROL - (HOT)
PJ MASK
POKEMON
PS4 GAMES
REMOTE CONTROL VEHICLES - (HOT)
ROBLOX
SCOOTERS
SENSORY TOYS
SKATEBOARDS
SPIDERMAN
SPORTS BACKPACKS
SQUISHMELLOWS
TEEN ROOM DÉCOR
TRAINS
UNICORNS
XBOX GAMES - (HOT)
CHRISTMAS WISH VOLUNTEERS ALWAYS NEEDED

Christmas Wish runs with a core group of volunteers who have supported the mission for 10 to 30 years. US Bank is a huge partner allowing employees to volunteer their time during the season. Over the years, many businesses have also jumped on board with "Giving Programs." There would be no Christmas Wish without the volunteers who devote their time.
Volunteers will be needed starting on Wednesday, November 15th this season. If individuals or businesses would like to volunteer, they can email ChrsitmasWish@wbkr.com.
We'll once again be located at Towne Square North in Owensboro. In the former Shoe Stop location by Big Lots. Our "soft opening" will be on Monday, November 27th. Grand Opening Day will be on Monday, December 4th, 2023.
Thanks to the owners and stores at Towne Square North for their incredible generosity and commitment to supporting our mission.
HOW TO DONATE TO CHRISTMAS WISH?
Why give to Christmas Wish? The program runs from around $500 to $800 annually. Everyone volunteers their time. We get the space, signage, etc. all donated. Restaurants feed the volunteers each day during the season. Your donations go to children who need it the most!
CHRISTMAS WISH MISSION
Since 1976 Christmas Wish has been "MAKING SURE EVERY CHILD IN THE TRI-STATE GETS A VISIT FROM SANTA". You can make a huge difference in the lives of others and celebrate the true meaning of Christmas by giving back to those in need this holiday season.
**Note- for any questions related to Christmas Wish, please inquire via email ONLY at Christmaswish@wbkr.com.
CHECK THEM OUT: 100 years of Christmas toys, gifts and fads