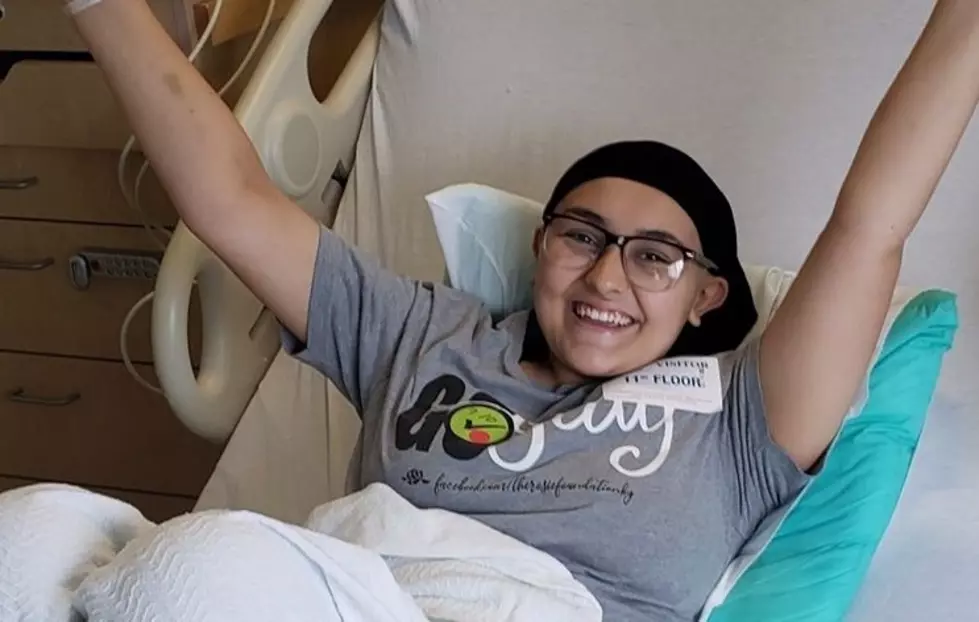 Alivia Faith is Ohio County Hometown Hero, Gets Billboard [VIDEO]
Stacie Abbott
At the first of the year Alivia Faith Burgess was diagnosed with Stage 4 Glioblastoma Brain Cancer, but it hasn't stopped her from encouraging others. When you drive by the Walmart in Beaver Dam look up and be inspired by a special young lady.
It's easy to see why the Beaver Dam/Hartford community has been rallying so hard for this family. Faith is just a very special young lady. When I talked with her after her diagnosis in January, she promised me that she was going to fight hard. She said, "God's Got This." He does indeed. I told her that I was proud of her, that she's an inspiration not only to me, but to so many others. I also assured her that we'd all be by her side every step of the way on that January day. Everyone in the community has been following her journey and praying for her recovery.
Alivia has shown such courage, heroism and grace through her medical journey to date. She's been inspirational indeed with that big, beautiful smile. And, her tumor continues to shrink which is a huge blessing and something to celebrate. She still has a long road ahead, but those victories are something to hold on to.
Watch the video below to see her precious reaction to the news. Grab a tissue and press play!
Alivia Faith is Your Hometown Hero of Ohio County
Enter your number to get our free mobile app