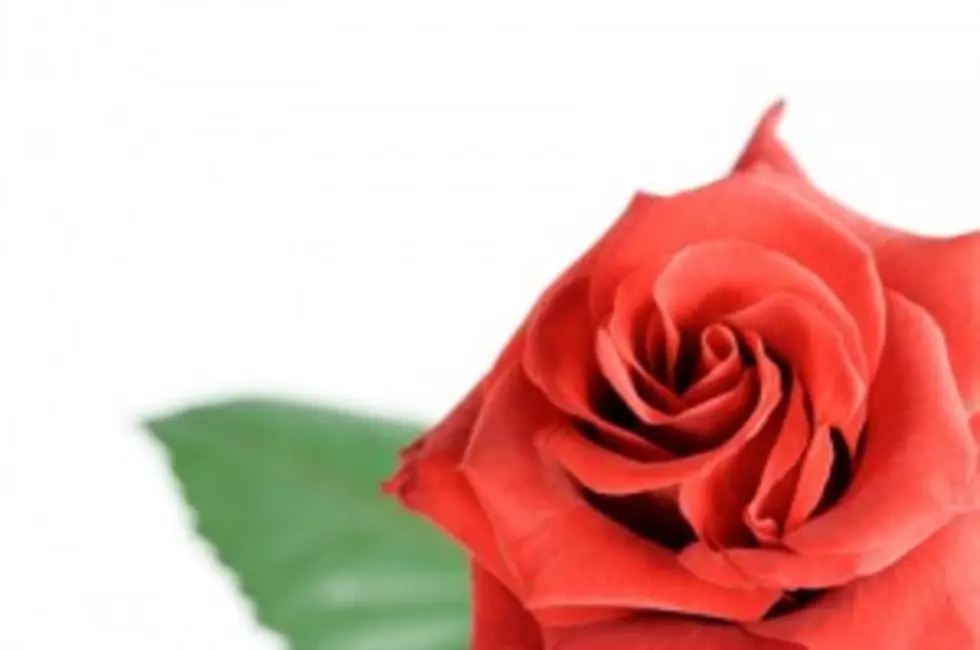 And The Next Bachelor Is… Or At Least Should Be… Country
Airyelf (thinkstock)
I've been a fan of ABC's The Bachelor for many, many years. Judge me if you want, but I think the show is completely entertaining. Sure, there haven't been many success stories to come out of the show, but I just can't seem to turn away. I'll be honest, I have stopped watching this season. No offense, but I'm kinda ready to move on to next season and I won't be explaining why. (My Mom always taught me that if I don't have anything nice to say, well, you know the rest, ha!)
While talking to Roxianne the Receptionist at work today, we've decided that The Bachelor needs a little country in it. So, we started brainstorming some possible guys to fill that rose... ugh, I mean that role. First, we needed criteria. Once that was set, the guys were slated. Well, do you agree with who we think should represent country music and be the next Bachelor?
Before we get to the good stuff, let's talk criteria:
1. Single. Yes, as basic as it may seem, it's important for the guy to be single. For today's purpose, single means not married or engaged. If they have a girlfriend, but have yet to put a ring on it, they're still eligible.
2. Sense of Humor. We all know that one guy that's so hot, but so incredibly boring. I call those types of guys, Tom Brady. We're shooting for the opposite of boring.
3. A gentleman. As crazy as it sounds ladies, chivalry isn't dead. I don't date a lot, but I can tell you that there are still men out there who will open your door and turn your seat warmer on before you get in the car. (Y'all, it happens!) A playful "Yes m'am" can go a long way as well!
4. Hot. Ok, I tried to think of a polite way to list this one, but let's just face facts here. He MUST be hot.
5. Looks good shirtless. Don't get judgy, this is just how The Bachelor does things. We all know he'll be on the beach in a heated game of volleyball on a group date with 8 girls and he'll need to take his shirt off. Don't be mad at this, just embrace it.
So, now that the rules are set, let's discuss men.
Here are some Honorable Mentions for the coveted Bachelor spot:
Brantley Gilbert. Sure, he may seem a little rugged on first glance, but I've met Brantley and he is a sweetheart. (And, that sweet Southern accent gave him some major points!) Ok, his arms alone qualify him for the job, ha!
Jon Pardi. By now if y'all don't know how much I love this guy, you must not be listening to my Midday Show, ha! He is true country and I just know the girls would love his fun sense of humor. He'd for sure keep em "Up All Night"! (Haha... see what I did there?)
Tyler Hubbard. Yes, my love for this Florida Georgia Line boy isn't unnoticed, either. Pretty sure his "looks good with his shirt off" points skyrocketed him to the top of this list, ha! Plus, he seems like a good dude and I think he's probably one of those guys that you can fun with no matter what you're doing.
Junior Bachelor: Scotty McCreery. Well, here's the deal with this. We think he would be the perfect representative of country music, but he's just not old enough yet. Maybe when he turns 21 and moves out of his parents house we can get this sweetheart all signed up!
Wildcard. Who better to shake up The Bachelor other than... Willie Nelson. Can't you just see Willie now during a rose ceremony... "Yea, I totally forgot all these babes names, but just give me the blonde one."
Second Fiddle. We debated on our final decision for an excruciating five minutes! (It's been a slow work day people, let us have some fun here, ha!) If I got to pick three famous singers to take me on a date, this guy would totally be on my list! He's absolutely hilarious, hot and seems like the most fun... Brett Eldredge! Maybe if our pick for the show doesn't work out, Brett would step up! The main reason we put Brett at a very close second, is because I think he'd have a really hard time sending the girls home. See... he's just such a sweetheart y'all!
So, who is it?!? Who do we think is perfect to be the next Bachelor?!?
Yep, just a good ole 'Cruise" co-writing Carolina boy with a killer smile and  just-enough of a feisty attitude to make you shake your head at him. Pretty sure he's the good kind of trouble! Let's double-check to make sure he meets all the criteria...
Sense of Humor √  (Oh, check out this vine and you'll see that he does!)

Gentleman √ (Ok, so I got to meet Chase this summer during CMA Fest and he was really nice. Or maybe I had just zoned out while making eye contact...)
Looks good with his shirt off √
Well, there you have it! If only Chris Harrison would listen to us, right?!? Maybe we could have our own dating show? Or maybe a little speed dating with these guys on the list?? I guess we'd need someone to step up and take one for the team thou... Ok, ok... I'll volunteer, ha!
Oh, you're welcome ABC, we've made your casting for a new season a lot easier. Can't wait to see if one of our boys makes the cut! ;)