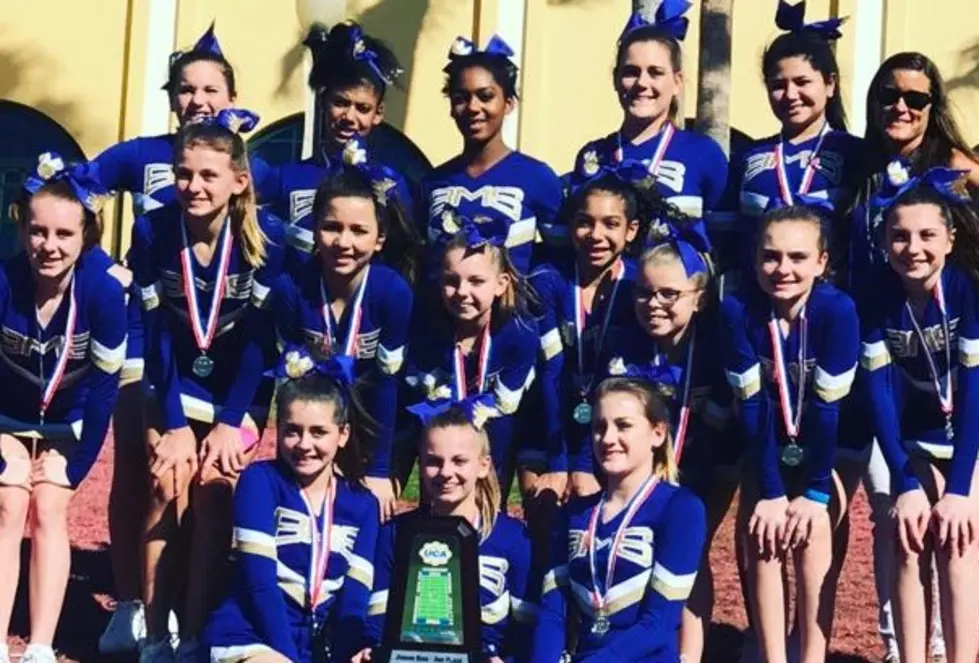 Burns Middle School Cheerleader Camp Fundraiser [COUPON]
Burns Middle School Cheerleading via Facebook
There's a fundraising event in Owensboro to help the Burns Middle School Cheerleaders attend camp. You can eat great food while helping the cause!
When I was a cheerleader growing up times were different, but one thing remained. You wanted to attend Cheerleading Camp in the summer. The problem is and still remains, how to afford it?
Cheerleading Camp in 1983. I'm on the far right! Such great memories of competing, learning and using my BIG mouth!
Fetta is helping the cheerleaders at Burns Middle School all day Thursday by donating a portion of the proceeds! We all need to eat don't we? So, why not get one of their delicious pizzas, calzone or stromboli and help the cause?
You'll need to print the coupon below and bring it with you to be sure 10% of your food purchase goes to the cause and make plans Thursday, May 11th from 11a-9p!