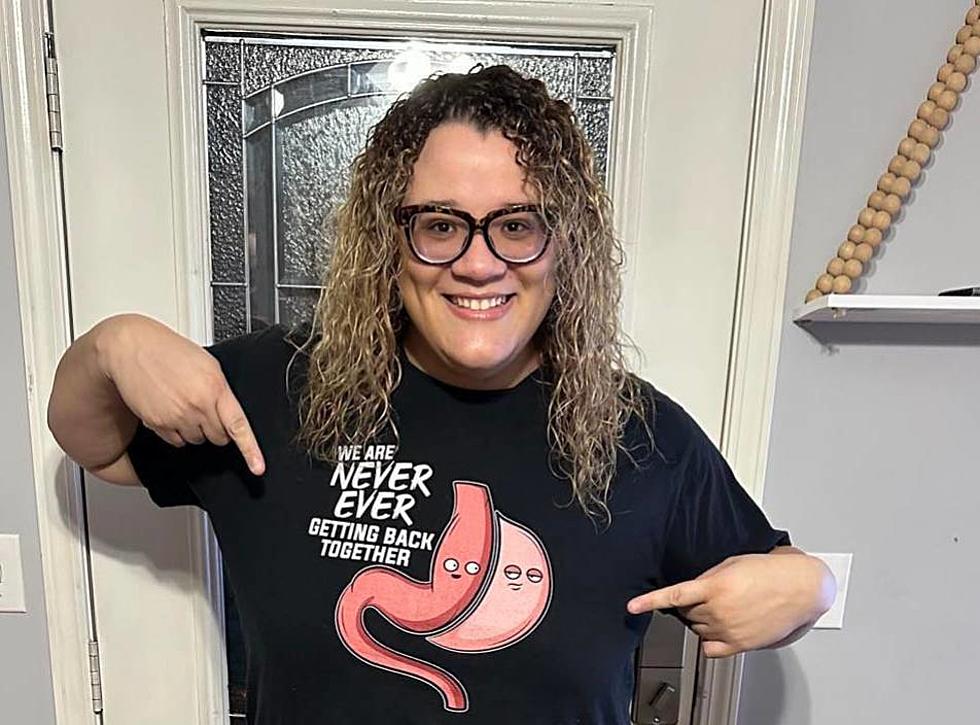 Lucky Kentucky Woman Wins Contest to See Taylor Swift's Sold Out Concert Tour
Lexi Campbell
This woman may just be the luckiest woman in Kentucky! If you tried to get tickets to Taylor Swift's SOLD OUT Eras Tour (which launched to rave reviews a couple of nights ago), chances are you ended up in the exact same boat as me and other fans and Swifties who were clamoring to see Taylor Live. WITHOUT FREAKING TICKETS!
The same can't be said for Lexi Campbell of Owensboro, who just won a national Capital One contest and snagged tickets to see Taylor when she rolls into Atlanta, Georgia!
Lexi's obsession with Taylor Swift dates all the way back to 2006. That's when she heard Taylor's "Teardrops On My Guitar" for the first time ever.
Lexi credits Taylor's music with getting her through some really tough times in her life. In fact, if you pay close attention to the photo above, Lexi had that t-shirt made, complete with lyrics from Taylor's "We Are Never Getting Back Together," to commemorate her recent weight loss surgery.
And here are a couple of other fun facts that reflect Lexi's devotion to Taylor. This will be the 4th tour of Taylor's that Lexi will have the privilege of seeing live and Lexi's daughter was born on the 13th. Taylor fans know that thirteen is Taylor's favorite number.
This is fun too! Lexi won two tickets to the Atlanta show and is going to take her friend Hannah Hawkins with her. We profiled Hannah way back in 2015 when she decided to film a video for Taylor at Moonlite Bar-B-Q.  Hannah wrangled a huge cast to stage a version of Taylor's hit "Shake It Off."
It was that video that inspired Lexi to meet Hannah. She says, "I sent Hannah a friend request years ago after she made that video because I wanted to be friends with someone who loved Taylor as much as I did."
Hannah accepted that request and the two "have become really close friends over the years."  As Lexi explains, "I am super excited we're FINALLY seeing Taylor together."
And, thanks to Lexi's lucky streak, that's happening in Atlanta!
So, how did Lexi win the contest?
Hannah explains!
Capital One announced they had something new coming on 3/13. We had no idea what it was going to be until they tweeted a video with a riddle to solve for the code word to win a chance for some tickets! To enter, you had to reply to their tweet with their hashtags and Capital One would tweet back with a link. We got the link, entered the code word and had to give the first five digits of my friend's Cap One card!

The rest is proverbial history! THEY WON!
Hannah says, "Lexi called me on Sunday saying she checked her email and that we had won lower bowl tickets to one of the Atlanta shows!" 
Soon, the dynamic fan duo will be off to see the three-hour-long, 44 song powerhouse tour TOGETHER!

As Lexi explains, "I am still a bit dazed!" Dazed maybe, but there's no confusion. She won and they're definitely living and enjoying their Taylor Swift era.
Here's our interview with Lexi about her big win!
Check Out the Best-Selling Album From the Year You Graduated High School
Do you remember the top album from the year you graduated high school?
Stacker
analyzed
Billboard
data to determine just that, looking at the best-selling album from every year going all the way back to 1956. Sales data is included only from 1992 onward when Nielsen's SoundScan began gathering computerized figures.
Going in chronological order from 1956 to 2020, we present the best-selling album from the year you graduated high school.