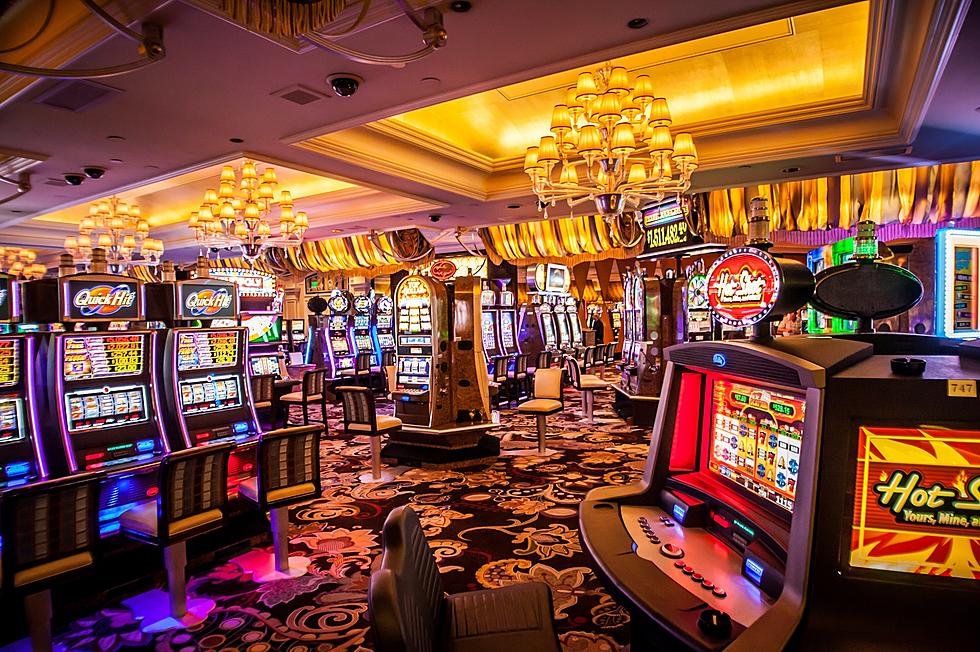 Casinos That Are Within Comfortable Driving Distance of Owensboro, Kentucky [VIDEO]
Photo by Kvnga on Unsplash
When Bally's Casino opened as Casino Aztar several years ago (later it became Tropicana), a bunch of us went over for an evening of gambling. That's when the boat would leave the dock and park in the middle of the Ohio River.
When I went through all the money I'd brought, we had only been there an hour. So it was the top deck for me and enjoying the water and the moonlight and twiddling my thumbs until everyone was ready to go. My curse had continued. "What happens in Vegas stays in Vegas?" That is absolutely correct where I'm concerned. Sin City is the only place I've ever been lucky at gambling.
BALLY'S IN EVANSVILLE
But I still enjoy them and will head over to Bally's if the mood strikes. And since I'm pointing out casinos that are within comfortable driving distance of Owensboro, let's start with Bally's.
I love that it's on land now and has that serious Vegas-y vibe. Some casinos come across as tourist attractions that just happen to be casinos. Not so Bally's. (But, then again, Bally's is a name synonymous with casinos.) Also, the Tap House is a great casino restaurant.
HARRAH'S METROPOLIS CASINO
If you have more time squared away than just an evening, you might want to give Harrah's in Metropolis, Illinois. It's right across from the river from Paducah. The reviews are good, and there are more than 600 slot machines available, not to mention the many gaming tables. And, as with Bally's, Harrah's is a name synonymous with high-quality casinos, too.
And while you're in Metropolis, don't forget to visit the Superman museum. There are also great photo ops with the Superman and Lois Lane statues. It IS Metropolis, after all.
FRENCH LICK CASINO
You know, I have to take back some of what I said about my luck at casinos outside of Las Vegas. At the French Lick Casino, I left with ten more dollars than I had when I entered. That's right, I was JUST lucky enough to snag my own personal copy of Alexander Hamilton's headshot.
French Lick Casino is a lot of fun. They'll spot you 10 bucks when on your first visit. And then you can enjoy more than 700 slot machines and more than 25 gaming tables.
And if you're planning on a French Lick weekend, there's plenty to do in the area; taking the train ride and visiting the Wilstem Wildlife Park in nearby Paoli are two examples.
We took a Bucket List trip to Wilstem a few years ago and had a blast.
OAK GROVE RACING, GAMING, & HOTEL
Here's one I'm not familiar with--Oak Grove Racing, Gaming, & Hotel. It's in Oak Grove, Kentucky close to the Tennessee border AND Fort Campbell. And unlike the previous casinos mentioned, Oak Grove does not feature any gaming tables but instead offers more than 1,300 gaming machines.
Oak Grove also offers simulcast racing and an equestrian center where it hosts a variety of events like company picnics, carnivals, and more.
If you love casinos--the atmosphere, the food, the WINNING--maybe you could make a staycation out of THESE casinos, which are all an easy drive from Owensboro and the tri-state.
How Many of These Kentucky Attractions Have You Visited?
Let's see how much you've traveled the Bluegrass State. Go through the list and see which attractions you've visited and which you still have on a "to-do" list. I need to get busy, too.
Beautiful Restoration of 1844 Riverfront Mansion in Vevay, Indiana
Even though this Indiana historic home has been fully restored, it still holds on to its original charm.