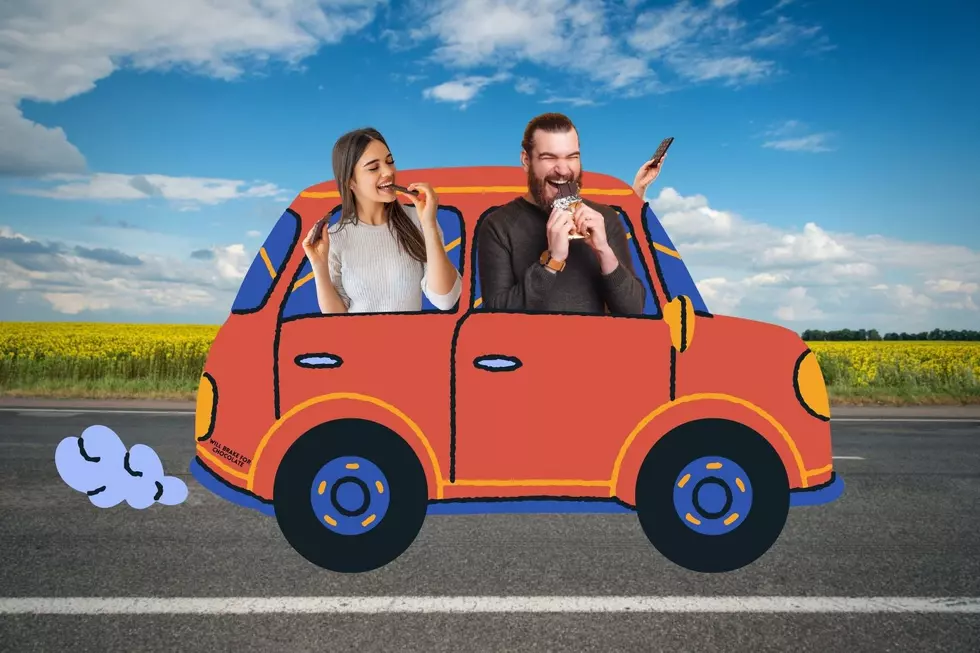 Beep Beep! Eat Your Way Thru the Kentucky Chocolate Road Trip
Canva
I live in Kentucky and didn't know this either. Sure, every Kentuckian proudly boasts that the Commonwealth is home to an incredibly popular and 'intoxicating' Bourbon Trail.  But, apparently, we're also home to an incredibly tasty and delicious Chocolate Shop Road Trip too!  And a HUGE thanks to OnlyInYourState.com for letting us all know. Like I said, I had no clue!
My friend Greg Storm shared the link to their story on his Facebook page a few days ago and I immediately took a screenshot of it.
It caught my attention (I mean, how could it not?) and made me want to gas up Fred the Fusion (that's my car) to hit the road.
Of course, as an Owensboro native, I was instantly curious if our beloved chocolate shop made the list. And, guess what? It did!  Andria's Candies is firmly planted as the final stop on the tour.
Andria's is an iconic Owensboro tradition. The shop's been in town since way back in 1959 and has built an enduring reputation for sweetness. In fact, in 2003, Andria's Candies was recognized as a Southern Living Favorite!
And, here's a tasty bit of Andria's history to savor. Their "tradition of making fine chocolates and candies traces back to Greek candy-makers coming to the U.S. in 1906."
Andria's Candies is located at 217 Allen Street in downtown Owensboro..
And there's more where that came from on OnlyInYourState's road trip. There are six more chocolate shops in Kentucky featured on the route, which starts up north near Florence, Kentucky, then rolls south all the way down to Bowling Green and concludes in Owensboro at Andria's.
The starting point for the route is Schneider's Sweet Shop, which has been a tradition in Bellevue, Kentucky since 1939.
According to OnlyInYourState (and Google Maps), the total driving distance of Kentucky's Chocolate Shop Road Trip is 480 miles (just over 8 hours). Of course, you may spend an additional eight hours shoveling chocolate into your face.
If you'd like to check out all the shops on the route, CLICK HERE!
Gallery — Every Movie Theater Candy, Ranked: