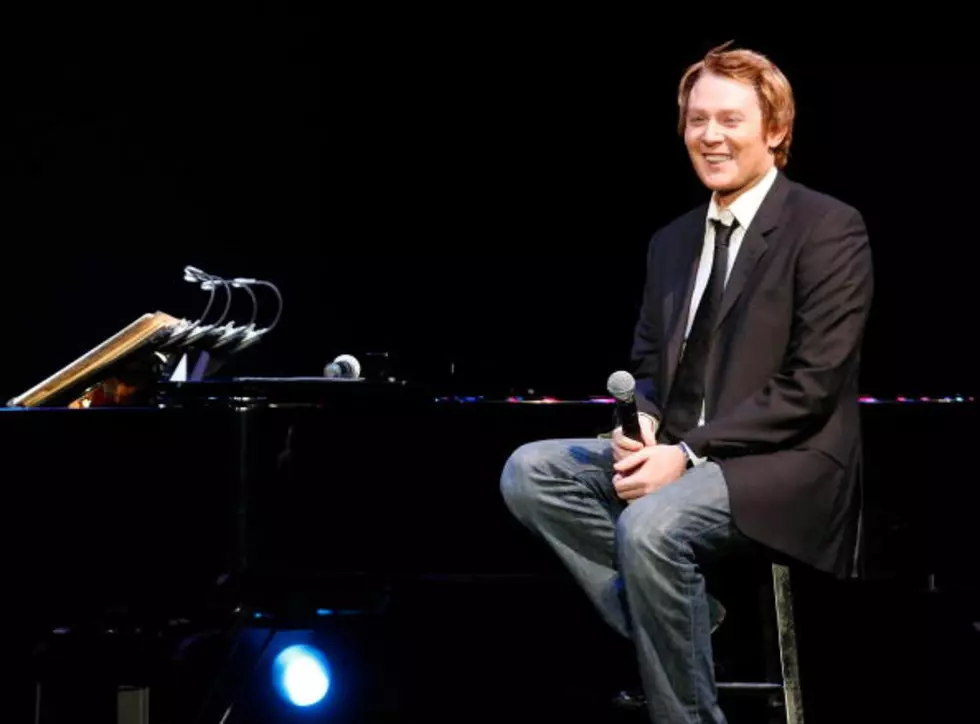 Here's Why You Might See Clay Aiken in Owensboro This Week
Ethan Miller/Getty Images
If you watched Season 2 of American Idol, you are likely a familiar with Clay Aiken. The North Carolina native sang all the way to finale to set up one of the Idol's most famous finales- Ruben Studdard vs. Clay Aiken. Though Ruben eventually won the title, Clay earned himself a legion of fans called Claymates. And, I'll confess it. I was one of them.
I am American Idol fanboy. I have watched every single season and Clay's season was one of the best. During that season, Clay gave some tremendous performances. If you watched the finale, you know that Clay absolutely careered a version of Simon and Garfunkel's "Bridge Over Troubled Water."  Honestly, I thought this performance was going to win him the crown.  Many AI fans think this performance is one of the best in the show's history.
And while there's no doubt that performance sent chills up the spines of American Idol fans everywhere, my favorite performance of Clay's came a season later. He showed up as a special guest on Season 3 of the show and gave an encore performance of the Neil Sedaka hit, "Solitaire." This freaking rocked.
I was already a huge fan of Season 1 winner Kelly Clarkson, so when The Independent Tour was announced (co-headlined by Kelly and Clay), my friends and I bought tickets to see them in St. Louis. Yes, I think it's possible I am more "stan" than fan.
Well, if you ever achieved "Claymate" status, you're going to be surprised and pumped by this news. Clay Aiken's going to be in Owensboro this week.
Clay is set to host the second leg of the national tour of Wheel of Fortune Live! That show is rolling into Owensboro this week. While Clay won't be hosting the Owensboro stop, he'll be here rehearsing and learning the ropes for the dates he will be the star of.
The Owensboro hosting duties go to Mark L. Walberg, who's been tapped as the host for the first leg of the tour.
Mark has a bunch of TV credits on his resume, but he's likely best known for his work on Antiques Roadshow and Temptation Island!
On Thursday evening at the RiverPark Center in downtown Owensboro, he'll be inviting folks to "buy a vowel" and "solve the puzzle" in Wheel of Fortune Live!
If you'd like to get tickets for the show, CLICK HERE!
In the meantime, be on the lookout for Mark and Clay. They're going to be in downtown Owensboro this week and you just never know when and where you'll see them.
Popular Child Stars From Every Year
Below,
Stacker
sifted through movie databases, film histories, celebrity biographies and digital archives to compile this list of popular pint-sized actors from 1919 through 2021.