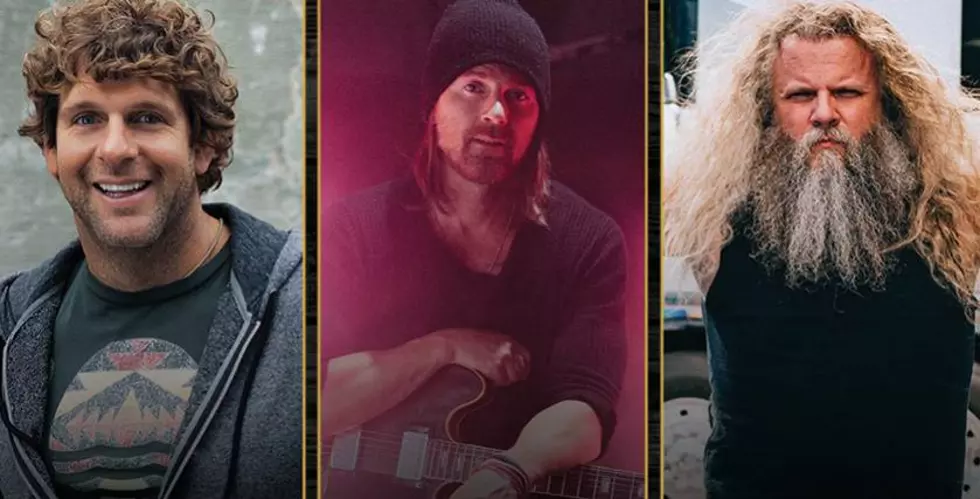 Billy Currington, Kip Moore & Jamey Johnson Headline Hot Country Nights Concert Series in Louisville
Fourth Street Live!
Fourth Street Live! in downtown Louisville just made an exciting announcement.  Three country music stars are set to headline the popular country music series.  Coincidentally, all three have played shows here in Owensboro before and we know, from experience, just how good they are live in concert.
The first concert in the series will feature BILLY CURRINGTON!
Billy is set to headline on Friday, June 10th at 8pm EST.  Billy has had an impressive eleven #1 hits on the Billboard Country Charts, including my absolute favorite song of his. "It Don't Hurt Like It Used To" topped the Country Airplay chart back in 2016.
Kip Moore will take the stage one week later.  He's headlining on Friday, June 17th. Kip has scored five Top Ten hits on the Billboard charts, including his #1- "Somethin' Bout a Truck."
My favorite memory of Kip is spending time with him before a Brantley Gilbert concert here in Owensboro.  Kip was the opening act and literally drove up to Owensboro in his car.  We chatted before he took the stage.  He hadn't yet had a big radio hit, but one could sense it was coming. And it did.
Finally, Jamey Johnson will round out the Hot Country Nights Series on Friday, July 1st.
Jamey burst onto the country music scene back in 2005 with his song "The Dollar", which nearly reached the Top 10.  He cemented his mark three years later when "In Color" peaked at #9 on the Billboard Country Chart.
Tickets for each show are available in a variety of options: Standing Room Tickets, Tables for Four, Tables for 6 and Balcony Tickets for 12.
To purchase tickets to see Billy Currington on June 10th, CLICK HERE!
To purchase tickets to see Kip Moore at Fourth Street Live!, CLICK HERE!
To secure your tickets to see Jamey Johnson, CLICK HERE!
Fourth Street Live! takes place at 411 S. 4th Street in Louisville, Kentucky.
30 Spectacular Photos from Wild Lights at the Louisville Zoo
Wild Lights at the Louisville Zoo is underway March 18th through June 5th. Here are 30 amazing photos from the event to give you a sneak peek at the exhibit.