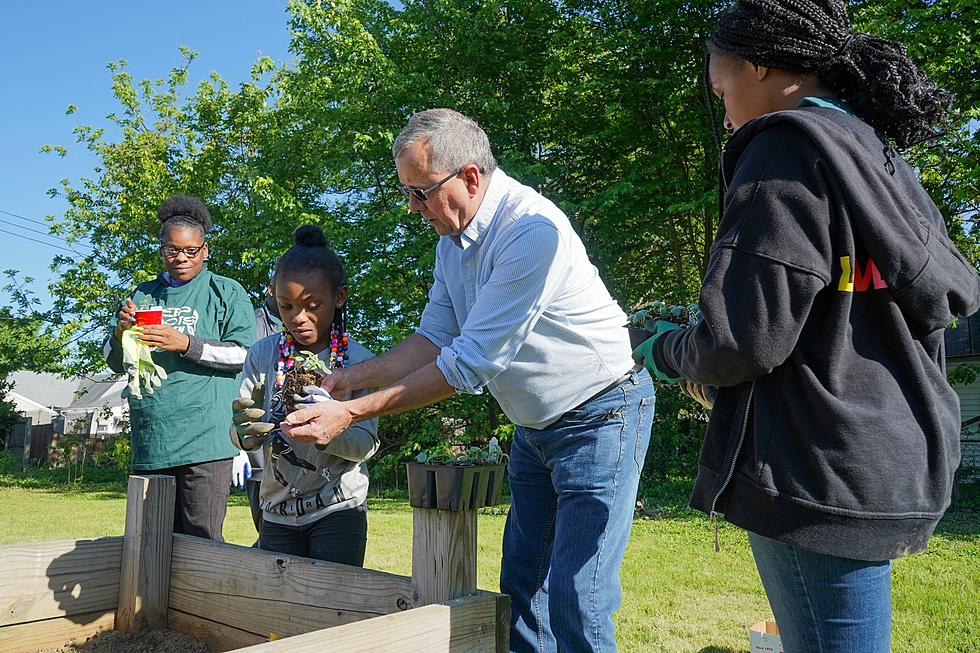 Owensboro Kentucky H.L. Neblett Center and NorthWest Neighborhood Alliance Bring Community Garden Back to Life!
H.L. Neblett Center
How green is your thumb?
On a scale of plant murderer to Mother Earth, I fall somewhere in the middle, if we're keepin' it real!  I have always wanted to learn how to properly grow my own vegetables. I've done cucumbers before, but they...weren't awesome. The process just made me all the more thankful for all of you amazing farmers out there!
It's important to know where your food comes from, and what a feeling of confidence and accomplishment when you get to pick and prepare what you've grown. Thanks to an amazing collaboration among local organizations, the kids at the H.L. Neblett Center are learning these very things. As well as providing for themselves and their community which has become what is known as a "food desert" in recent years. After losing Taylor's IGA several years ago, there are no options for affordable produce in a large portion of the Northwest area. For our neighbors without reliable transportation, it can be hard to keep anything but shelf stable food in the pantry.
This led the amazing folks with the Northwest Neighborhood Alliance and Owensboro Black Expo to get the ball rolling on a community garden three years ago. Chairperson and community leader, Rafe Buckner says, "When Dracin Williams was in town, he put together a proposal to get support from Southern Star." That led to The Daviess County Public Library donating the raised garden beds, The City of Owensboro donated potting soil, and the Daviess County Cooperative Extension Service came to teach the gardeners how to grow healthy vegetables from germination to harvest.
The plan is to grow the following vegetables: Tomatoes, Squash, Basil, Cucumber, Collard Greens, Broccoli, and Peppers.
The garden was originally located at Moneta Sleet Jr. Park, but when construction began on basketball court improvements, they decided to move the beds. Buckner told me this was quite the chore! With help from David Curry as well as city commissioner Mark Castlen, they got them moved and situated by the H.L. Neblett Center. Which is even more perfect, because The Center kids are able to play a bigger role in maintaining the garden.
"This is great for the kids. They are learning a lot, and I am too! Like using eggs and eggshells to create good soil." Keith Cottoner, director of the H.L. Neblett Center is excited that the children there have this opportunity to learn a valuable skill they can use for the rest of their lives. Plus, they are having a great time playing in the dirt! It's important for us all, but especially kids to spend time outside. On planting day, they had a great turnout, and those in attendance also painted some adorable birdhouses.
Buckner and Cottoner both agreed that their biggest need moving forward is volunteers. "We are watering the garden at least three times a week and are working on a schedule for students and current volunteers." Buckner explained. He also mentioned that they are having to carry buckets of water back and forth because there is not a water access point close enough.  They are seeking options to fund a new water meter placement through OMU as the cost will be around $2500-$3000.
They are living proof of the power of community collaboration!  A seed of an idea brought to fruition through hard work and generosity. If you would like to sign up for watering or weed-pulling duty or to donate to this amazing project, you can contact Stephanie Bertram at the The H.L. Neblett Center or Rafe Buckner with the NorthWest Neighborhood Alliance.
KEEP READING: 50 activities to keep kids busy this summer