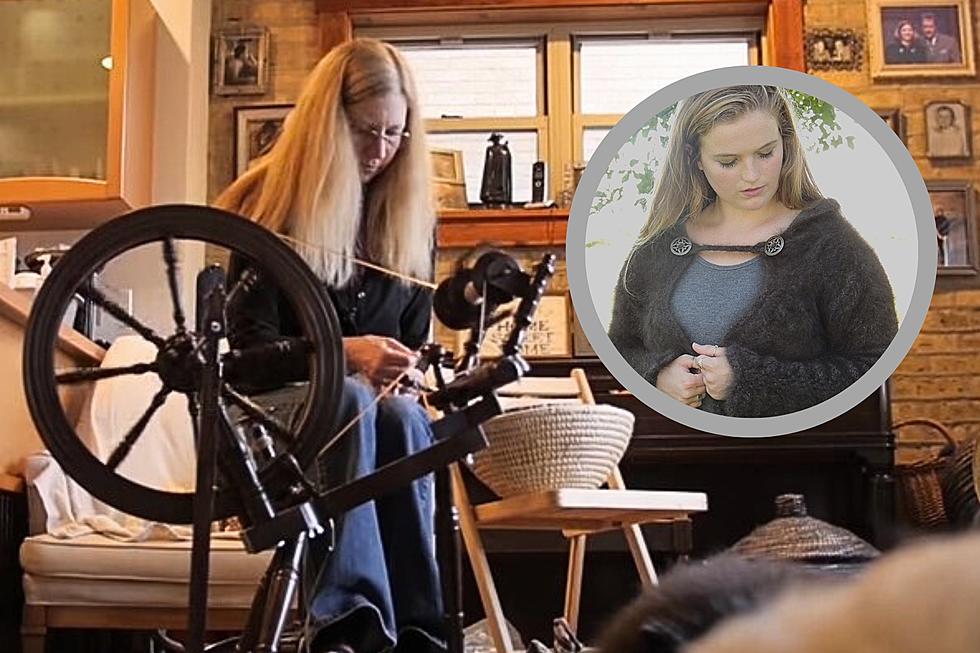 Eco-Friendly Fashion with a Furry Twist: Illinois Woman Creates Clothing From Dog Hair
YouTube/KnitYourDog Via Etsy
This is such a good idea, and the pieces she makes are gorgeous!
Unconventional Wool
Typically when we think of wool we think of animals like sheep, or even alpacas, but one thing we don't normally think of is dog hair.  One Illinois woman has found a way to turn dog hair into gorgeous wearable pieces.
Shed Happens
One of the downsides of pet ownership is if your pet has fur, they shed.  Now some breeds shed more than others, but if you don't keep up with brushing and grooming, you can end up with fur everywhere.  Growing up we had a golden retriever named Maggie, and I remember brushing her often,   and we would fill literal grocery bags with fur.  Who knew that fur could be turned into wool?  Meet Jeannie Senke from Evanston Illinois who found a way to turn dog fur into wearable wool.
It looks so soft and cozy!!
Function Meets Fashion
Jeannie was featured in a documentary called 60-Second-Docs, where she talks about figuring out how to turn her dog's fur into wool she could knit with.   According to her website, the wool she's currently using is 100% chow chow!

Want Her to Knit Your Dog?
If you have a dog who sheds a lot, and you want a wearable piece from their fur, Jeannie has a section on her website with details for how to properly harvest your dog's fur, and you can actually send it in to be turned into something wearable.  This is such a cool way to put all of that extra dog fur to good use!
If this sounds like something up your alley, you can check out Jeannie's website KnitYourDog.com and see a few items for sale on the KnitYourDog Etsy page, here.
WOOF: These are the most popular dog breeds in America