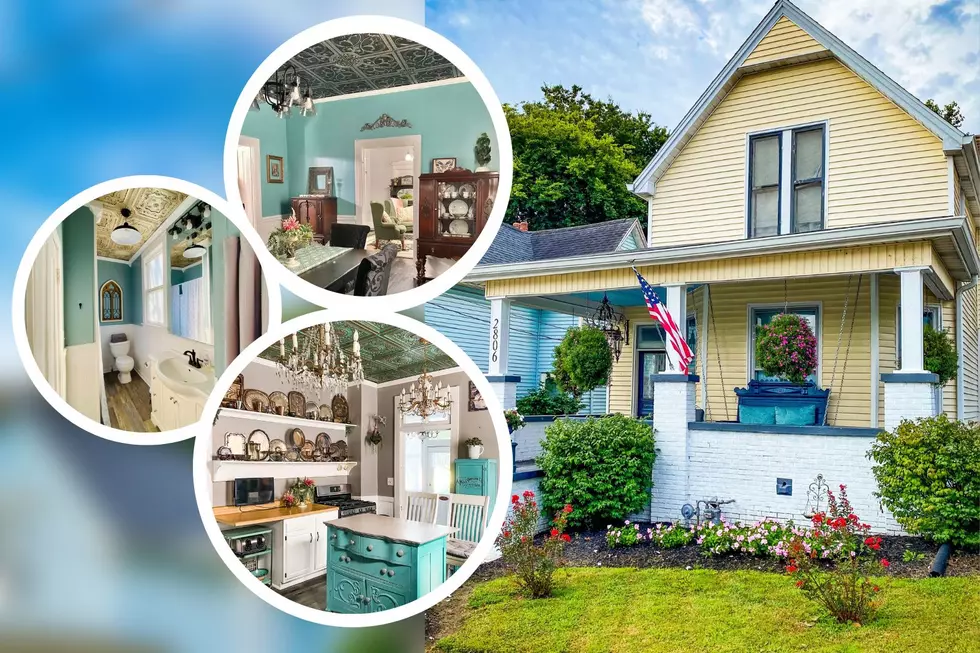 You Won't Believe the Incredibly Beautiful Inside of This Quaint Indiana Home and It's For Sale
JoElle Baker Knight/Facebook/Canva
If there is one thing I wish I could do better, it's decorating. I'm not bad, but my decorating skills are nothing that has any kind of a WOW factor. I wish I had the creativity of this Evansville, Indiana, woman that makes it all look so easy.
JoElle Baker Knight has stunned us with her flipping and staging skills before. Back in 2020, she revealed a stunning transformation.
" align="center"]
Her most recent project is her parent's home on Frankin St. in Evansville. When I talked to her, she said her parents did all of the work with the updating and renovation, and she added the stunning finishing touches.
I think they make a really great team. Take a look at the incredible and beautiful work they have done.
Remember, if you love it, it's for sale. It can be yours.
 JoElle posted this description and photos on her Facebook page.
Just a few blocks from the thriving West Franklin Street neighborhood and business district, you have the rare opportunity to buy a beautifully renovated Victorian-era home. With its modern take on French country style, this house bursts with charm and beauty.
Floor-to-ceiling windows, stately trim, showstopper ceilings, and whimsical lights all lend to the overall designer aesthetic.
The tucked-away sun porch and butler's pantry only heighten the charm factor.
The dual living room spaces lead into the dining room showcasing restored wood floors and soaring ceilings. The kitchen bursts with thoughtful details and furniture-like fixtures.
Outside, the backyard shows off its cottage garden and patios, transporting you to your own oasis in the city.
 Enjoy all the amenities of city living in a home that transports you to a slice of heaven.
I'm speechless. I'm in love with the French-inspired decor. It's charming and so romantic. As I said, I'm in awe of her decorating skills.
 If you want to see more photos and schedule a time to see the home for yourself, JoElle wants you to text her at 812-568-9646.
Chic, Historic Indiana Farmhouse Renovation Should Be On HGTV, But You can See It Here