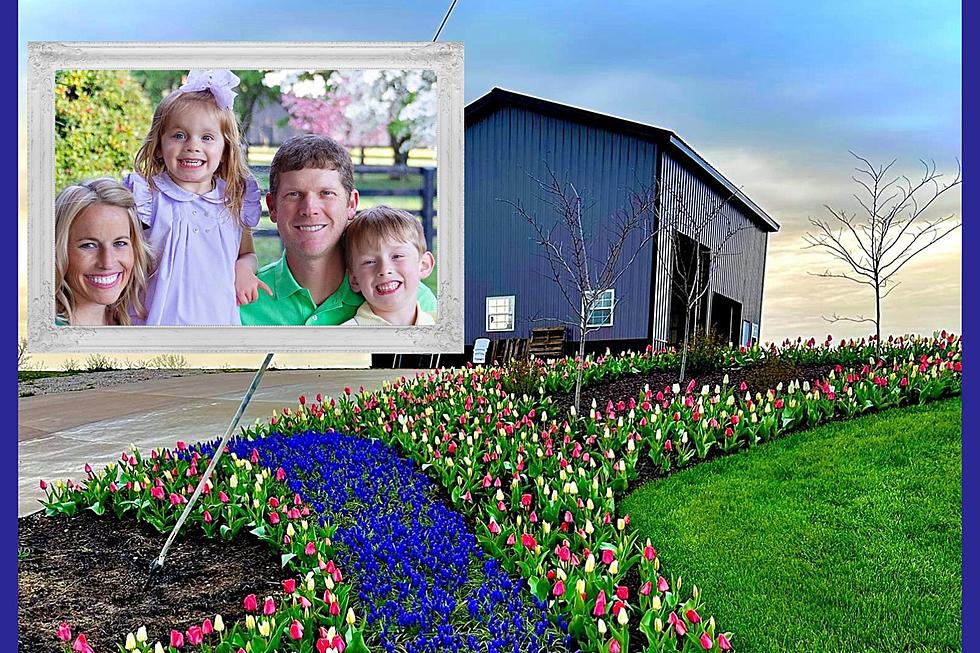 Gorgeous Results When Kentucky Family Plants Thousands of Flowers
Kathleen Hayden McFadden/CANVA
Spring has sprung at the home of the McFadden family. They planted thousands of flowers, transforming their property most beautifully. Now their home has become a tourist attraction in Daviess County.
I don't have the patience to plant and care for a vegetable or flower garden. We've all been there. You read the step-by-step instructions on how best to plant your seeds. You use the best soil, plant, and water, and wait. Will they grow strong and bloom, or will it be another year of disappointment? The McFadden family tested their patience, and it paid off beautifully!
THE MCFADDEN FAMILY GROWS BEAUTIFUL FLOWERS
After I saw the beautiful photos on social media, I reached out to Kathleen Hayden McFadden to see how long it took to plant so many flowers, where they found so many bulbs, and what inspired the family.
"My husband, Brent, and our 2 kids Colt and Lillee planted them starting at the end of October until Mid December! He ordered the bulbs from a northeast wholesaler. He wanted the blue flowers in the center to look like a River going through the yard!!", Kathleen shared
#MissionAccomplished
I just thought of a new nickname for Brent. Bloomer Brent! He needs to do a video and walk us through his step-by-step planting process.
We drove by the other day and they are absolutely beautiful! - Donna Stephen Rudy
It's gorgeous! We slowed down to look when we drove by yesterday. Love it! - Ashley Reddish
I drove over today to see them!! Beautiful. - Sally Morris Moss
The results of planting 4,250 flowers are breathtaking. That process had to have taken a LOT of patience! Could you do it? I most certainly could not.
How beautiful! It almost looks like an illustration! - Brianna Rauenzahn Miller
I 100% agree with Brianna!
CHECK THIS OUT: This Texas Home Boasts Its Own Beach And Zipline