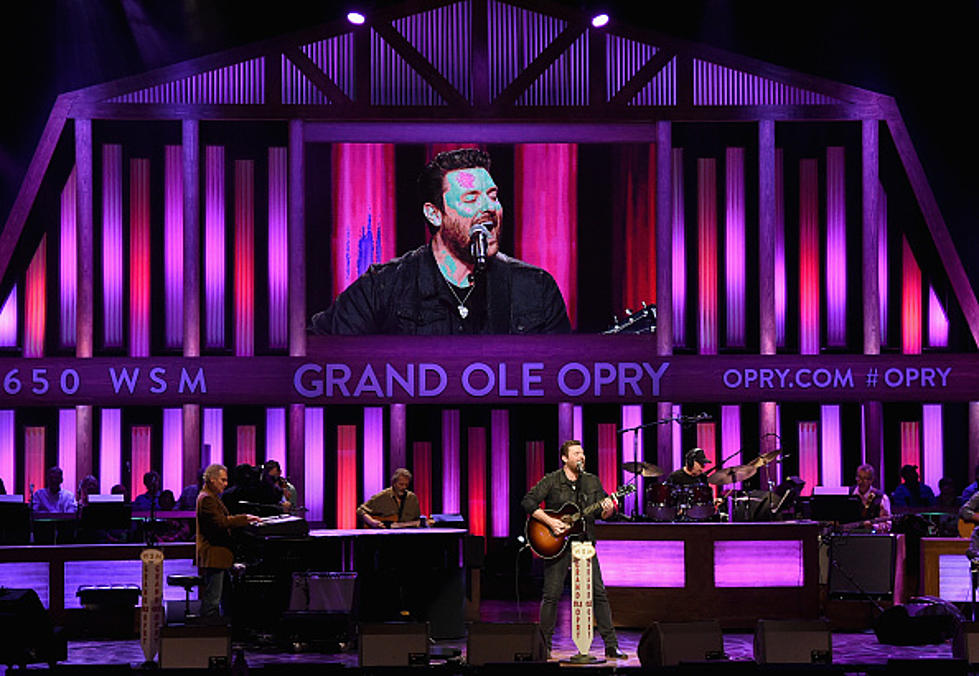 The Grand Ole Opry Announces 5,000th Saturday Night Broadcast
Rick Diamond/Getty Images
When I was a kid, I was obsessed with Opryland. Of course, that obsession was primarily with the rides (and those HUGE corndogs).  While I would occasionally enjoy a show- like I Hear America Singing- the shows weren't really my jam.  In fact, I remember being at Opryland several times with my grandparents and they loved going to the Grand Ole Opry.  I have a distinct memory of being there once when Brenda Lee was on the show and I thought my grandfather was going to stroke out.  I didn't gain that level of appreciation until I was an adult and got to start working with The Grand Ole Opry through my job here at WBKR.
It's funny how "full circle" life can be.  I went from being dragged into the Grand Ole Opry against my will (when all I really wanted to do was ride the Grizzly River Rampage again) to guest hosting at the Opry nearly ten times.  It's fun and an honor to be a teeny tiny part of the long-running history of that show.
On Saturday, October 30th, The Grand Ole Opry is going to celebrate its 5,000th Saturday night broadcast.  And they've lined up an incredible group of friends to celebrate that milestone with:  Bill Anderson, Terri Clark, Vince Gill, Chris Janson, Jeannie Seely, Connie Smith, the Gatlin Brothers, Chris Young and more!
And this is really cool too.  My friends at the Opry have launched a sweepstakes to coincide with the big event.
Brace yourself!  One lucky winner is going to get the following.
$5,000 Cash Prize for Nashville spending
Travel for two (2) occupants to and from Nashville, TN (fuel or flight – depending on location)
Two (2)-night hotel stay for two occupants in Nashville, TN (suite)
Glam session for two people (x2) in hotel room prior to attending the October 30 Opry 5000 show
Room service dinner in hotel room during glam session, prior to attending Opry's 5000th show
Two (2) Grand Ole Opry show tickets for October 30 the Opry's 5000th show
Transportation from hotel to Grand Ole Opry House for the Opry's 5000th show
Dressing room cocktails at Grand Ole Opry House prior to the Opry's 5000th show
Two (2) Grand Ole Opry VIP backstage tour tickets
Two (2) Ryman Auditorium VIP backstage tour tickets
Transportation from hotel to Grand Ole Opry House and Ryman Auditorium for tours
Lunch at Ole Red Nashville following Ryman Auditorium tour
Two (2) pairs of Tecovas handmade cowboy boots
Welcome Basket
 To get more information and register to win the big grand prize, CLICK HERE!
"
See the Quickest Country Music Marriages:
"