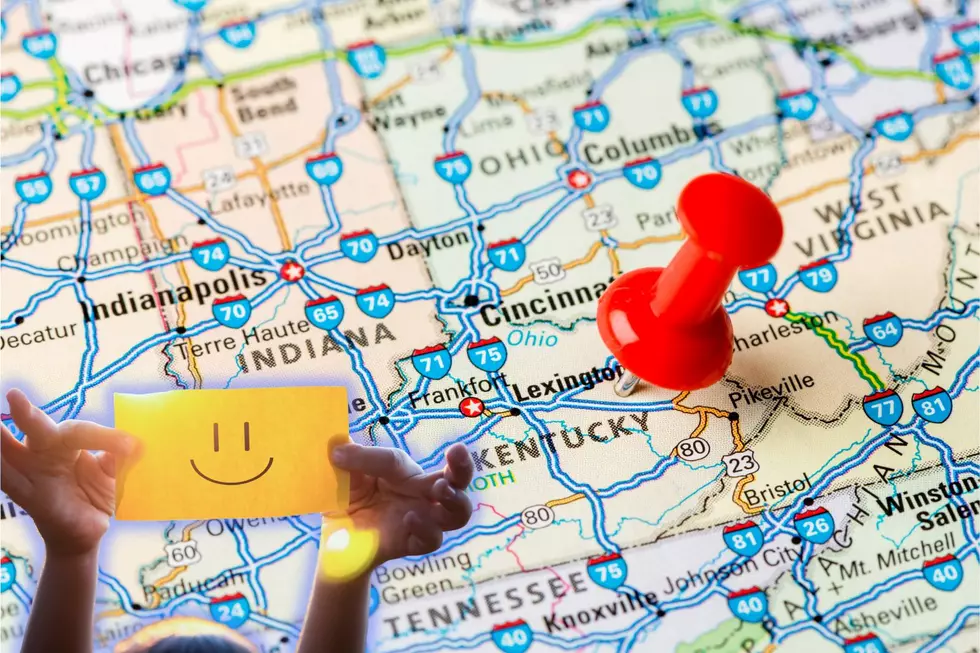 Hey, All You Online Study People…Get Off Kentucky's Back [VIDEO]
Canva
You could consider me part of the problem. After all, I did publish a story very recently about how Kentucky's driving leaves much to be desired.
And now I've come across ANOTHER study that doesn't paint Kentucky in a favorable light. In fact, I have seen multiple studies that do that, and I think I'm at my limit. Okay, yes, a study is a study, but maybe you just get to a point where it's like, "ALRIGHT, but I'm tired of hearing all these negatives about my home state."
I DON'T CARE ABOUT A STUDY; KENTUCKY IS FUN
My personal tipping point is the result of a WalletHub study that indicates Kentucky is one of the ten most boring states in the country.
You know what? People get bored everywhere. Our own Brent Gardner lived in Los Angeles until he was 13. He says he got bored all the time. And that was LOS ANGELES.
Well, as I said, I'm FROM Kentucky, and I can't tell you how many fun road trips I've had throughout the Commonwealth. But you don't have to take MY word for it.
I haven't even done some of those things, and I still have fun in the Commonwealth. Now...full disclosure...I AM easily entertained. Some people do hate spending too much time in a car. I'm not one of them. I've always preferred traveling on a road than through the air. Of course, you don't really need an airplane to travel within Kentucky, but you get my point.
And if 18 isn't enough, how about 25?
I see the Corvette I want--the red one, third from left.
KENTUCKY WATERPARKS
In Kentucky, we have unbelievable waterparks. For example:
KENTUCKY HISTORY
In Kentucky, we have oodles of history. For one thing, Abraham Lincoln was born here, and his birthplace, childhood home, and the National Historic Park in Hodgenville are fascinating.
YOU CAN HAVE A SCARY GOOD TIME IN KENTUCKY
Even the scares are fun in Kentucky. I have YET to visit the Waverly Hills Sanitorium, but I hear nothing but rave reviews from folks who have visited.
KENTUCKY HAS NO COAST, BUT IT DOES HAVE THE 'OCEAN'
Kentucky is nowhere near an ocean, but that doesn't mean we don't have it covered, just the same.
UNBEATABLE KENTUCKY PARKS
And don't even get me started on Kentucky's state parks. I'll still be singing their praises this time next week.
Speaking of parks--you KNEW I couldn't leave this out--Kentucky is home to one of the seven wonders of the natural world.
So THERE, online studies. Don't come at me about Kentucky not being fun or anything else for that matter. I know numbers were crunched and certain types of venues or facilities were tallied. I get it.
But there is plenty to do in Kentucky to lift it out of any BOTTOM TEN.
Quirky Kentucky Attractions
Kentucky can be mighty quirky, as evidenced by these oddball attractions that are all a quick drive from Owensboro.
How Many of These Kentucky Attractions Have You Visited?
Let's see how much you've traveled the Bluegrass State. Go through the list and see which attractions you've visited and which you still have on a "to-do" list. I need to get busy, too.
Cool and Unique Kentucky Museums
A museum fan could make a trip out of Kentucky's unique museums.