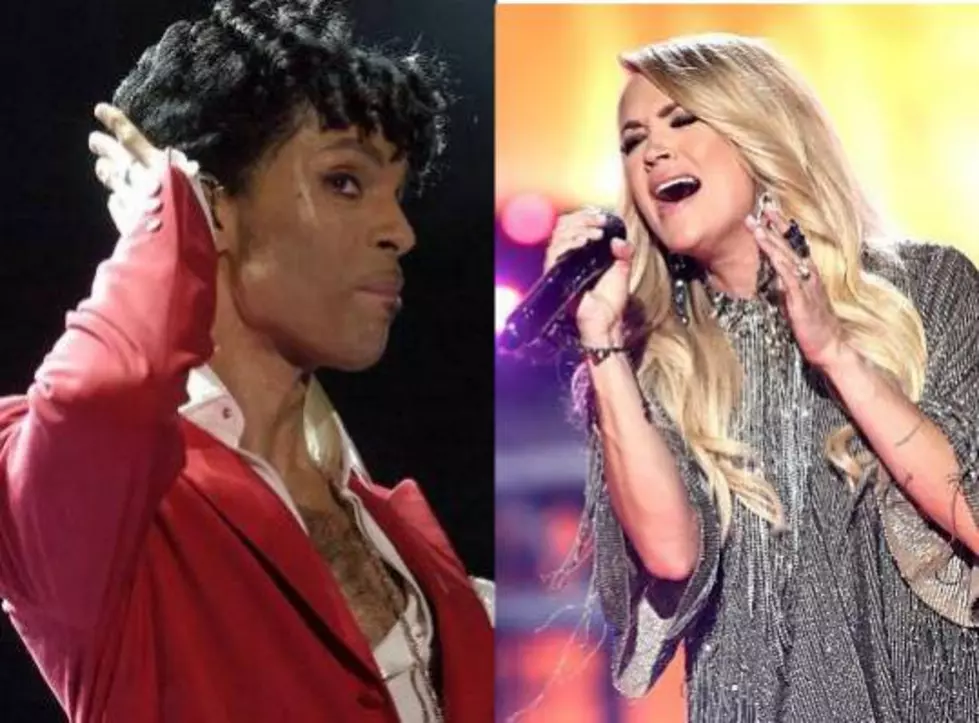 How to Play WBKR's Six Degrees of Country Music [Contest]
Chris Graythen/Kevin Winter/Getty Images
Chris Janson is coming to the Owensboro Convention Center on Saturday, February 1st.  Here at WBKR, we've cooked up a fun new contest to give you the chance to win tickets.  Remember the movie game Six Degrees of Kevin Bacon, where you had to take Kevin Bacon and link him, through movies he made, to other actors and actresses.  Well, we have drummed up a new contest inspired by the idea!  We're calling it Six Degrees of Country Music and here's how it works.
Starting Monday, January 20th, we're going to give you two music stars.  Then, following the principle of Six Degrees of Separation, you have to link those two stars by songs they have performed with other artists.  It's going to be challenging, but it's not as complicated as you might think.
Here's a fun example.  Try to connect Prince . . .
with Carrie Underwood . .
LOL!  I know, right?  But you can do.  And you can do it within six degrees.  Here's one solution:
Sang "U Got The Look" with SHEENA EASTON
Who sang "We've Got Tonight" with KENNY ROGERS
Who sang "Islands in the Stream" with DOLLY PARTON
Who performed "When I Get Where I'm Going" with BRAD PAISLEY
Who performed "Remind Me" with CARRIE UNDERWOOD
Bam!  We did it!  Within six degrees!  By the way, one note, during the contest here on WBKR, you CANNOT use the song "Forever Country" by Artists Then, Now & Forever.  Use of that song is prohibited during this contest.
So, get ready to play Six Degrees of Country Music.  We'll have three chances for you to play and win each weekday Jan 20th through January 24th- once during the morning show with Angel and me, once during Barb's midday show and once each weekday afternoon during The Drive Home with Dave Spencer.  We'll throw out two names.  The first person to call in and link those two artists, via music collaborations, will win a pair of tickets to see Chris Janson in concert at the Owensboro Convention Center.
For more information about Chris Janson's Owensboro concert, CLICK HERE!
Enter your number to get our free mobile app