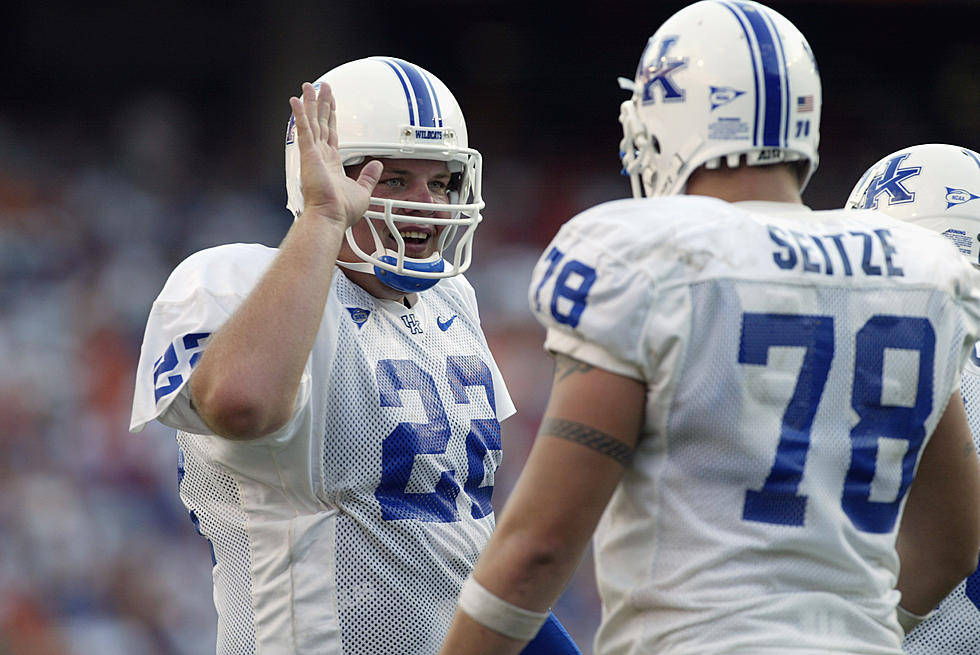 Jared Lorenzen Memorial Fund Set Up for QB's Children
Andy Lyons/Getty Images
Jared Lorenzen may be gone but Big Blue Nation is rallying the troops to make sure his two children Taylar and Tayden will be able to pursue their own dreams and honor their father. 
Kentucky Sports Radio host Matt Jones has set up a Go Fund Me account, the Jared Lorenzen Memorial Fund, with the goal of raising money for Taylar and Tayden's educational costs. Lorenzen was a frequent guest on KSR.
As of Friday, nearly $50,000 has been donated. Jones set a goal of $60,000.
The fund is also being supported at Friday night's Xfinity Series Nascar race at Kentucky Speedway by JD Motorsports driver BJ McLeod.
Donations can also be mailed in:
KSBar and Grille
c/o Jared Lorenzen Memorial Fund
1030 S. Broadway, Suite 1
Lexington, Ky 40504