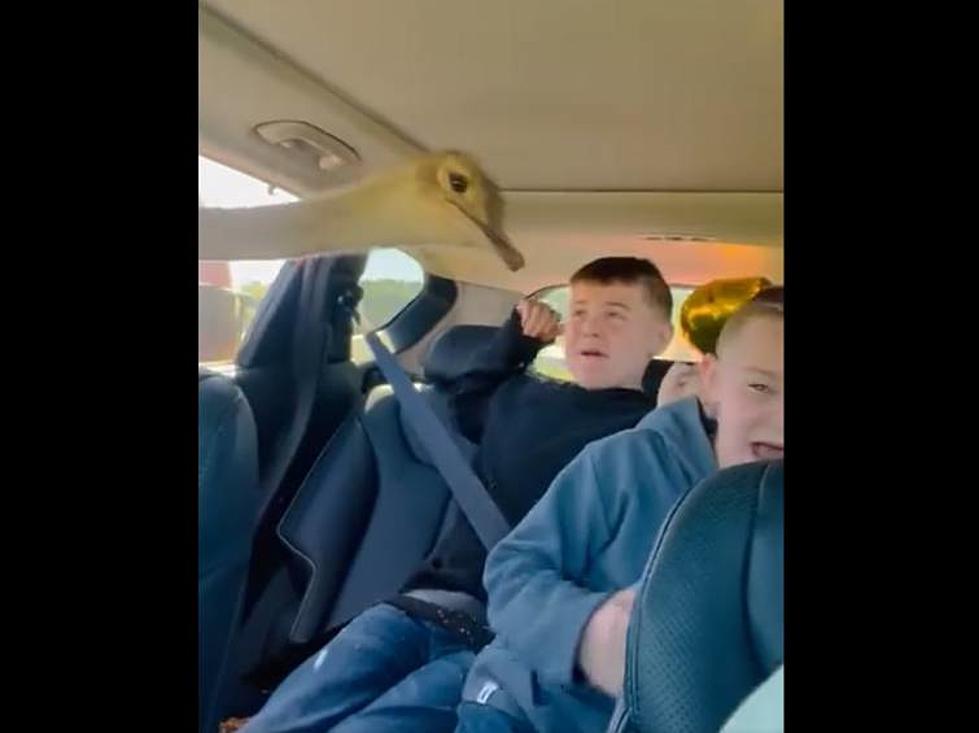 Kentucky Boy Terrorized by Hungry Emu Gets Special Surprise from Jimmy Kimmel
A few weeks ago, Kailee Colburn loaded up her kids and took them on a fun, Fall Break trip to the Wilstem Drive Thru Wildlife Park near French Lick, Indiana. Just hours later, Kailee's kids had gone viral on TikTok. Her oldest son Easton and his brother and sister (Ollie and Karaline) were excited about their safari adventure at first, but things went south- QUICKLY- when they encountered an incredibly hungry and determined emu.
If you missed the video, here's what happened to the Hartford, Kentucky trio as their mom's cell phone video was rolling and capturing every moment of hysteria.
The video certainly got a ton of attention around the area. However, it also garnered the attention of the producers of Jimmy Kimmel Live!  One of those producers called me here at WBKR and asked if I knew how to get in contact with the family.  As it happens, I know them and passed his number along to them.
Here's what happened next!  As Michelle Vincent, the kids' "Nana", shared, "I can OFFICIALLY post. Our safari video made JIMMY KIMMEL!"
And it did. Jimmy hilariously opened his show with the clip of the kids (and that gigantic, hangry bird). Check it out!
As Michelle says, 'This is a once in a lifetime opportunity." And, she's right. However, the kids, particularly Easton, just got a couple of additional minutes of fame. Late last week, he received a special, surprise gift from Jimmy.
And, yes! That autographed photo comes with spot-on advice from Jimmy. He simply wrote- EASTON, ROLL UP THE WINDOWS!
UPDATE: A day later, more gifts arrived for the kids. Jimmy Kimmel sent all three some swag from the show.
WATCH OUT: These are the deadliest animals in the world