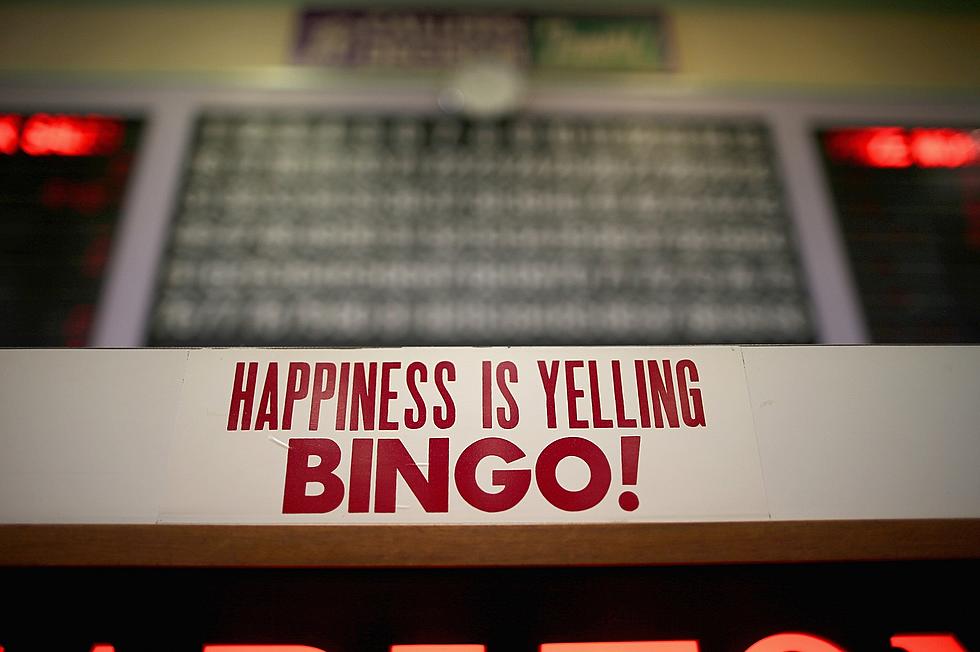 Kentucky Is One of the Nation's Biggest Bingo-Playing States
Christopher Furlong/Getty Images
Happy National Bingo Day! Are you playing bingo right now in celebration? Are you frustrated because it doesn't seem like they'll EVER call G-58?
Then this blog's for you.
You love bingo, don't you? It is very likely that you do, since most of you are either from Kentucky of Indiana--two states among the top FIVE in the category of states with the highest percentage of bingo players.
Kentucky at 20% is third, while Indiana at 15% is fifth.
If someone had asked me to guess who was number one, I might not have come up with Nevada immediately, but it makes sense doesn't it?
I love bingo, but let me let you in on a little secret.
In my entire life, I have never ONCE shouted "BINGO!"
In elementary school for fun. Later in life for cash.
No, not that pill you take to prevent gas, although it's spelled the same way.
Anyway, the game goes back some 400 years to Italy and made a big splash when it arrived in America in the early 1900s as a carnival game. AND with much fewer numbers...the bingo game we have today.
I also learned from Mental Floss that bingo helped save a struggling toy company upon its arrival in the early 20th century.
And now you know something you may not have known about one of our most common games, being celebrated today.
Happy National Bingo Day!