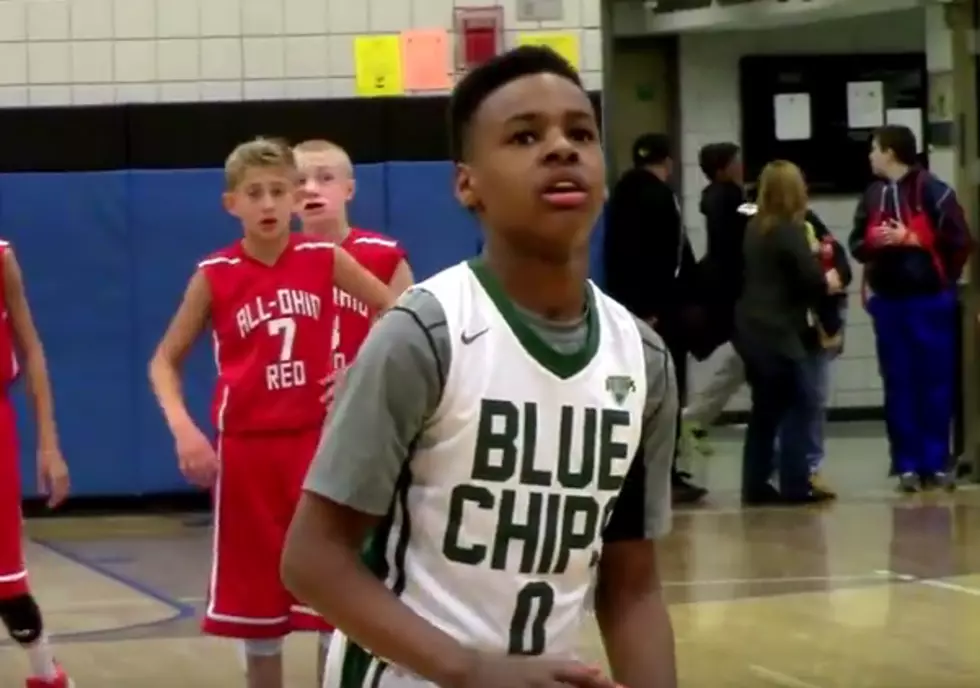 LeBron James Jr. Has Standing Scholarship Offers From Kentucky And Duke [VIDEO]
HWBDHoops via YouTube
How do you cap off an NBA Championship and an NBA Finals MVP? You better watch out for your son! LeBron James, Jr. is 11-years-old. According to multiple sources, Junior already has standing scholarship offers from both Kentucky and...Duke. Oh the humanity! Here's one of many highlight reels out there of LeBron, Jr.
Bear in mind, LeBron Jr. is playing against other boys his own age. I would like to see him take on some older kids to really get a sense of his potential. LeBron thinks The Ohio State will pony up as well, since it's where he intended to go before heading to the NBA right out of high school. He also thinks it's a little crazy to recruit kids at his son's age. I think LeBron Jr.'s growth spurt hasn't hit yet either, his Dad is 6-8. Go Class of 2023!
Is it crazy, even if the kid's father/mother is an established professional athlete, to recruit their kids?