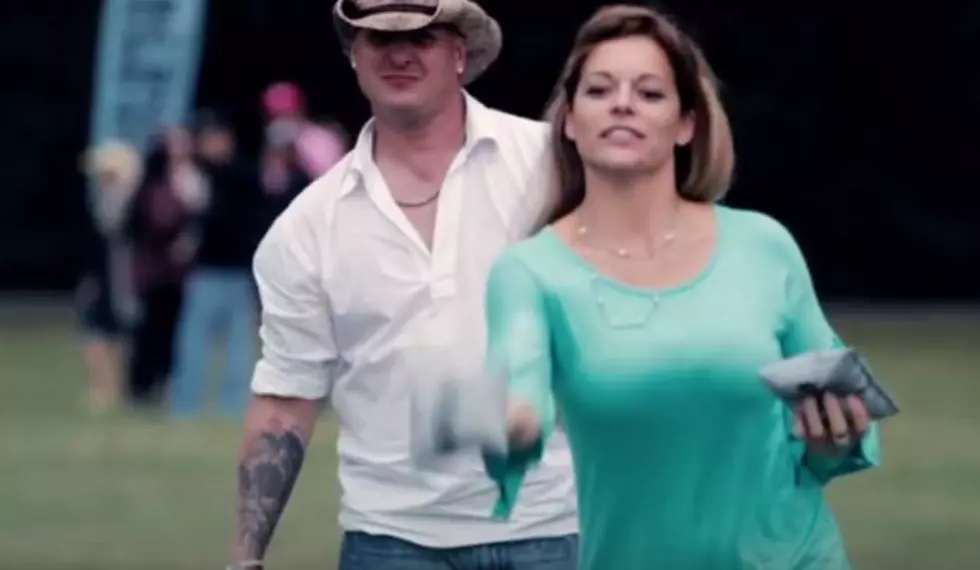 Local Couple in Kid Rock's Johnny Cash Video [Video]
Kid Rock/YouTube
This is pretty awesome.  A local couple is in Kid Rock's "Johnny Cash" video.
Last year, Jamison Boone and his girlfriend Jennifer were playing corn hole at the Kid Rock Fish Fry.  And they didn't realize that by doing so . . . they would end up in his video!  Check 'em out.  They are showing off their skills at the :35 mark.
Jamison and Jennifer are HUGE Kid Rock fans and got engaged at his New Year's Eve concert last year in Louisville.  Jamison says they are "huge Kid Rock fans and are still in awe about the video."
I would say that's one heck of an engagement gift!