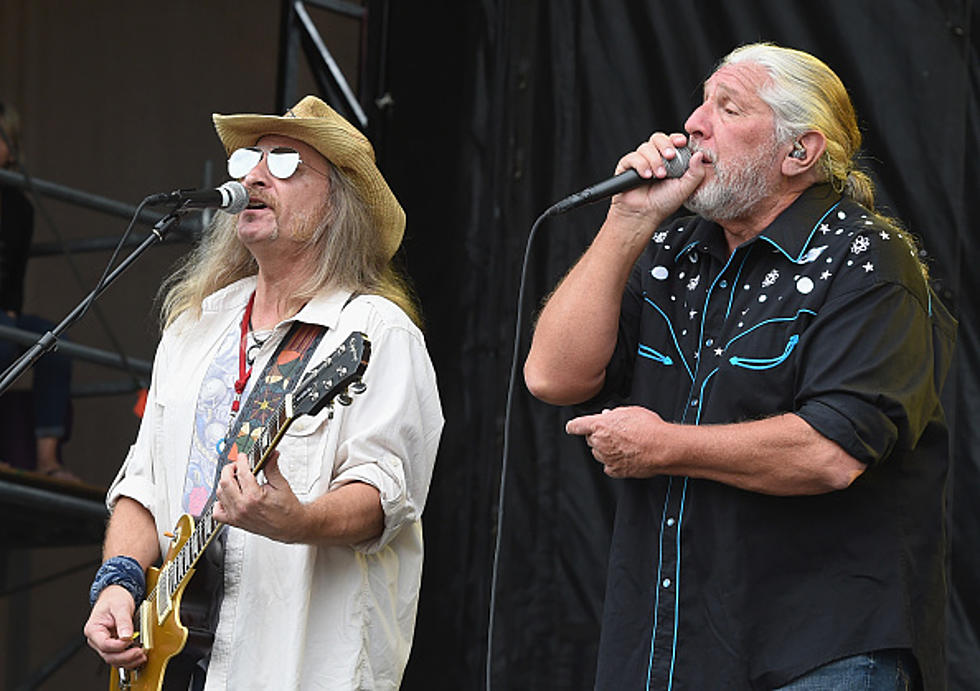 Marshall Tucker Band, Colt Ford, Lacs Coming to Beaver Dam on Saturday
(Photo by Rick Diamond/Getty Images
The Beaver Dam Amphitheatre will be rounding out the season with the Marshall Tucker Band on Saturday and they are bringing along Colt Ford and The Lacs. Here at WBKR, we have the chance for you to win tickets to the show!
It's about to get rowdy in Beaver Dam on Saturday night. Would you like to see the Marshall Tucker Band, Colt Ford, and The Lacs? Be listening during The Lunchtime Request Show on WBKR daily for a chance to win a pair of tickets to the big show!
The Marshall Tucker Band
One of the most influential Southern rock bands of the '70s and '80s, the Marshall Tucker Band will be making a stop at the Beaver Dam Amphitheatre on Saturday, October 2nd, 2021 at 7 PM. The doors will open at 5:30 PM. Colt Ford and The Lacs will be opening the show.
"I've been in tune with how music can make you feel, right from when I was first in the crib," observes lead vocalist and bandleader Doug Gray, who's been fronting the MTB since the very beginning. "I was born with that. And I realized it early on, back when I was a little kid and my mom and dad encouraged me to get up there and sing whatever song came on the jukebox. It got to the point where people were listening to me more than what was on the jukebox! There's a certain frequency I found I could share, whether I was in front of five people or 20,000 people. And once that frequency is there, everybody will listen.", Beaver Dam Amphitheatre.com
"Can't You See" is one of my favorite and most iconic songs by the Marshall Tucker Band and I can't wait to see them perform it live on stage Saturday night in Beaver Dam. Along with "Heard It in a Love Song", another favorite!
Colt Ford
It was in 2017 that Colt Ford came to Owensboro for the Big O Music Festival. I had the chance to talk to Colt about his new album, Love Hope Faith which was released on May 5, 2017. He talked about how making music that touches people is why he is a singer-songwriter. He also talked about what it's like when he takes the stage and performs. He's such a supporter of so many charities including support for our military. What a nice, humble, and talented dude.
This is the interview from June, 23rd, 2017.
Colt's album We the People, Volume 1 was released in September 2019 to critical acclaim. We can't wait to hear music from this album and so much more when he takes the stage on Saturday night.
His new music video for "Keys to the Country" was just released a few weeks ago!
The Lacs
Colt Ford may have been a Big O staple over the years, but The Lacs also made an appearance in Owensboro. In 2014 they came to town with their unique country-rap style of music and brought the house down. I had no idea until that show, that they had such a BIG following. Everyone went crazy with every single note sung. I wish that I had saved my interview from that day because they were SO funny and such a good time. I would love to see them again, and now's my chance!
Single Lawn Tickets are as low as $39.50 (plus applicable fees)
The Cast of 'Friends': Then & Now
Celebrity Kids Who Look Exactly Like Their Famous Parents