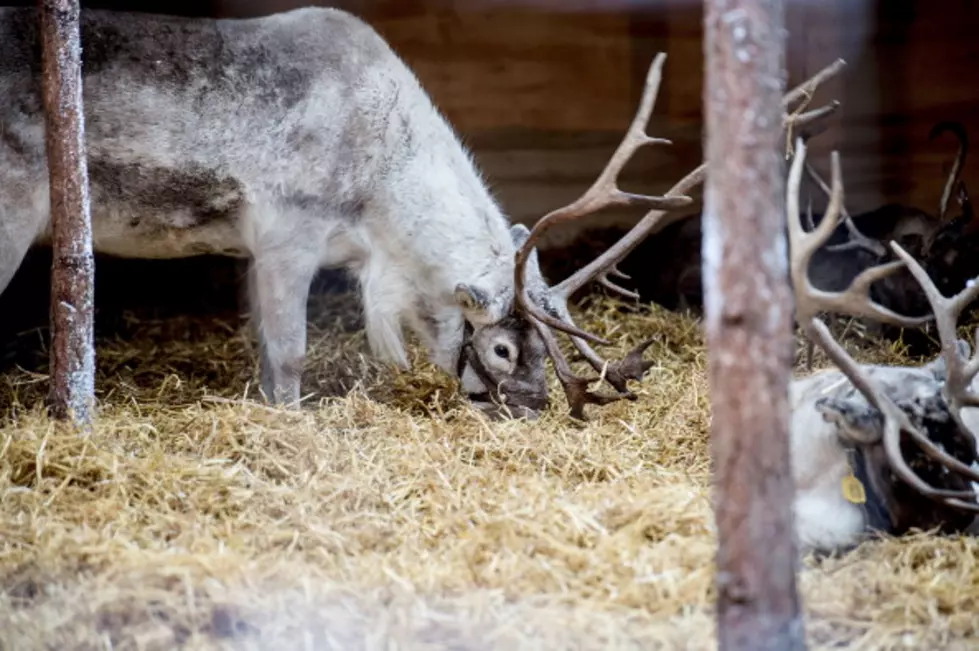 Meet Santa's Live Reindeer in Santa Claus this Weekend [VIDEO]
Getty Images
Santa's reindeer will touch down at Santa's TOYS this weekend. The kids are going to love being up close to a LIVE Mom and Baby Reindeer. It's FREE and open to the public.
It's the annual Santa's TOYS Live Reindeer Event this weekend and it's going to be a blast. There will be a Mom and Baby Reindeer on hand, playing all of their reindeer games.This popular, family-friendly event is FREE and open to the public.
Bring a camera to capture those smiling faces and make memories. The kids may even have the chance to pet a Live Reindeer during the event.
Saturday, November 30th (12PM-4PM) and Sunday, December 1st, 2019 (12PM-4PM)
What a perfect way to kick off the holiday season. Did I mention that it's FREE??!!
3 North Kringle Place, Santa Claus, IN 47579