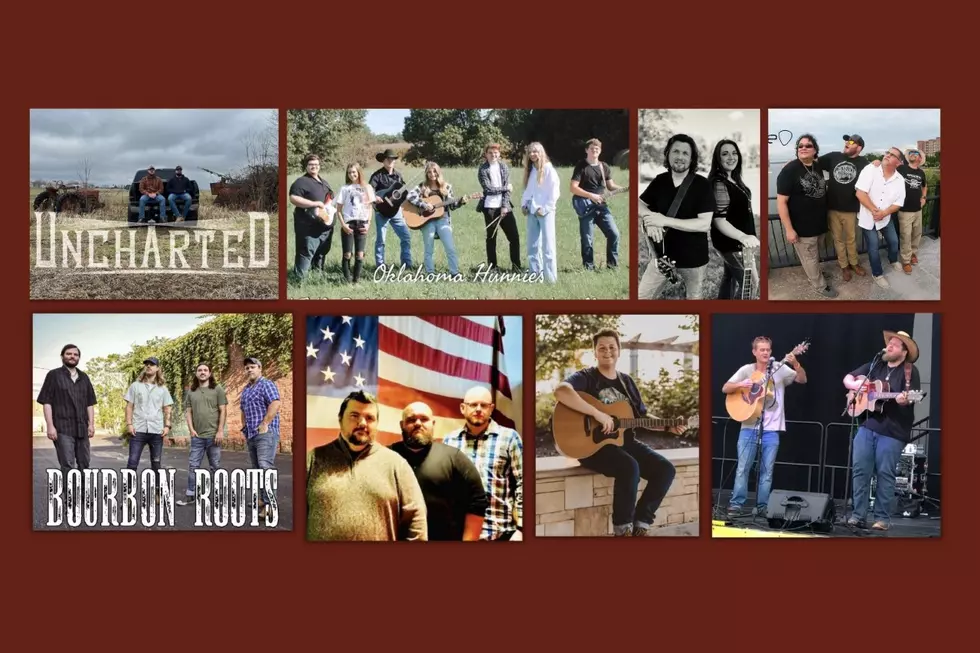 Meet the Eight Talented Finalists for the 2022 Friday Night Fight Contest
CANVA
The auditions are over and the field is set.  The finale for WBKR's talent contest, The Friday Night Fight, is set for Friday, August 12th at Friday After 5 in downtown Owensboro. Eight finalists will be taking the stage to compete for our grand prize- $1000 and the right to headline the Ruoff Party Stage on the season finale night of the of Friday After 5. The 26th season comes to a close on Friday, September 2nd.
For the winner of WBKR's Friday Night Fight, this is an incredible opportunity to have their music heard by hundreds and hundreds of people and help close out what's been a rocking season of live music downtown.
So, here's who's vying for the chance to take the stage and claim that $1000 cash prize!
YELLOW BANKS
MACEO
DENIM & PEARLS
EMMALEE CHINN
HAPPINESS JONES
UNCHARTED
OKLAHOMA HUNNIES
BOURBON ROOTS
The finale of WBKR's Friday Night Fight will take place on the Ruoff Party Stage at 6pm, Friday, August 12th.  The Ruoff Party Stage is located on the Pier behind the Owensboro Convention Center. There, our eight acts will compete against each other in a series of The Voice-inspired knockout rounds. The last singer or band standing will win our grand prize.
This year's finalists are incredibly talented and the evening is going to be full of great music, high stakes and drama. And we have an esteemed panel of judges who'll be joining us to choose the winner- Ron Rhodes from Eyewitness News, Ange Humphrey from WEHT's Local Lifestyles, Barb Birgy from WBKR, Leslie Morgan from WKDQ, and Vicki Ellis from the Western Kentucky Regional Blood Center.
WBKR's Friday Night Fight is part of Friday After 5 and is FREE and open to the public. If you're looking to be entertained next Friday, our finale is the place to be. You're going to be blown away by the talent and the competition is going to be gripping.
The WBKR Friday Night Fight is sponsored by the Western Kentucky Regional Blood Center, which provides blood for nine different healthcare and emergency service facilities in western Kentucky. For information on about how you can donate the gift of life, blood, CLICK HERE!
Friday After 5 2022 Lineup
The 2022 season of Friday After 5 is going to be action packed! Here's a look at the singers and bands who will be making this season of FA5 one of the best in the event's history.