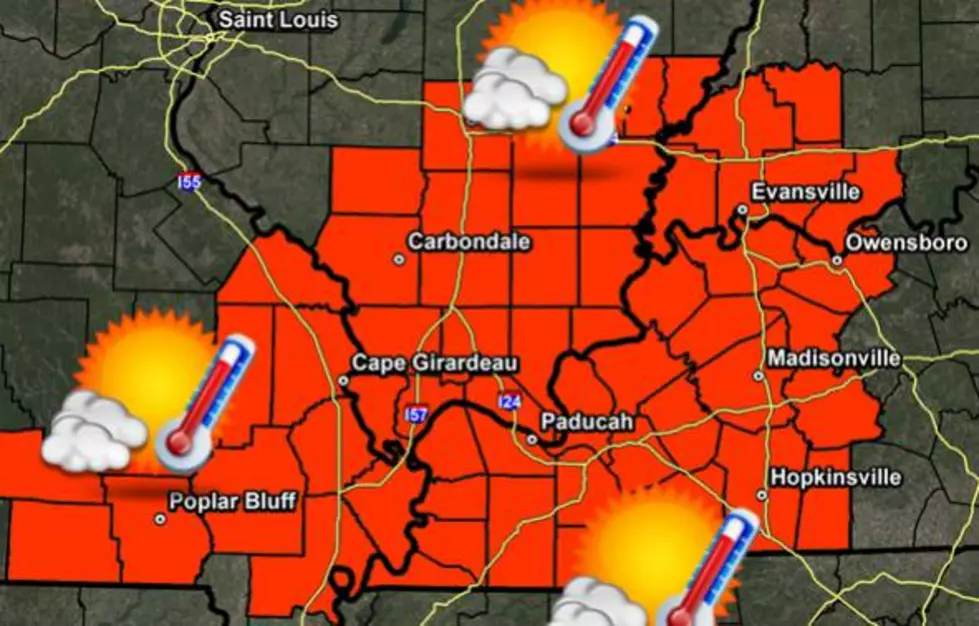 National Weather Service Warns of Heat Wave Later This Week [Forecast]
National Weather Service
It's going to get HOT this week.  In fact, the National Weather Service says we can see a heat index of 105 degrees or warmer starting Wednesday.
Some areas to our northwest are already facing Excessive Heat Watches and that trend may hit the WBKR listening area mid-week.
According to the NWS, starting Wednesday, highs locally will roar into the mid 90's and the heat index is expected to top out near 105 degrees daily through Saturday.  As of this post, the hottest day of the week appears to be Friday, when the thermometer could top out near 96.