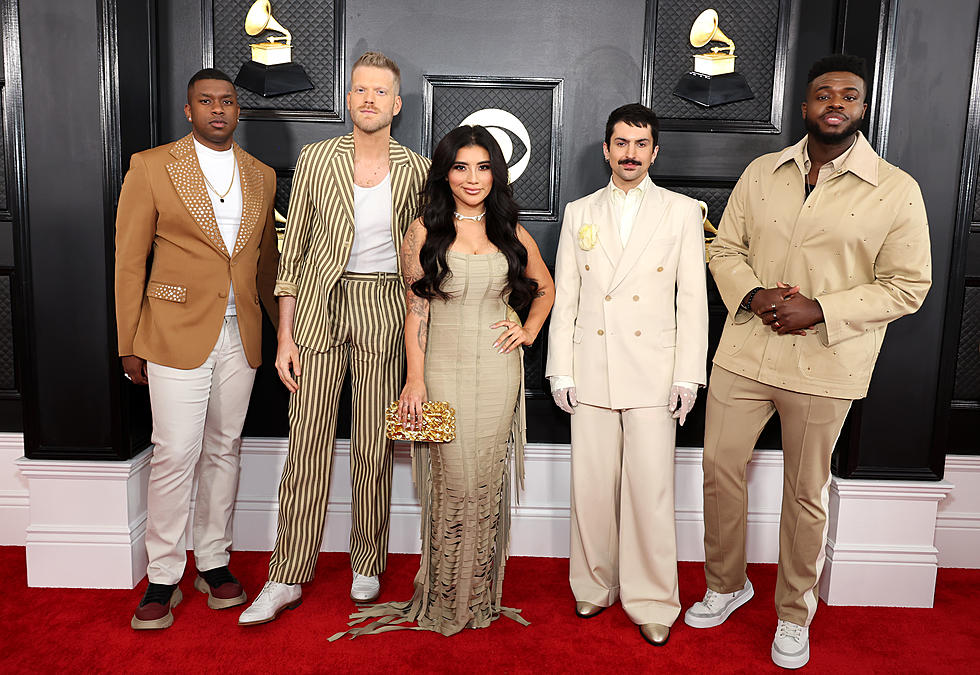 Owenboro's Kevin Olusola and Pentatonix to Receive Star on Hollywood Walk of Fame
Amy Sussman/Getty Images
Big news for a capella group Pentatonix, which includes Owensboro's own Kevin Olusola. Although their winning streak at the recent Grammys was broken, the group is about to receive an honor that's not just for any celebrity.
Last night, they tweeted this:
Yes, Owensboro will once again be represented on the Hollywood Walk of Fame. Owensboro-adjacent actress/singer Florence Henderson received her star in 1996, Actor Johnny Depp, who recently paid a visit to his hometown, received his in 1999. The most recent Kentuckians to receive a Star? Naomi and Wynonna Judd in 2021. Pentatonix will be the first a cappella group to receive a Star.
Other famous Kentuckians who have received a Star include Rosemary Clooney and her nephew George Clooney (note: the younger Clooney accepted his Star, but he never found the time in his schedule to hold a ceremony, so his name still isn't out there), multiple Oscar nominee Irene Dunne, The Six-Million Dollar Man Lee Majors, Crystal Gayle, and Muhammad Ali.
Ali's Star is not mounted on the sidewalk, but on a wall outside the Kodak Theater entertainment complex.
Pentatonix burst onto the scene in 2011 when they won the third season of the NBC acapella competition The Sing-Off. Their prize was a recording contract with Sony Music, but they were soon dropped by Sony division Epic Records and the group began distributing their music via an independent label and on YouTube where they became bigger stars amassing hundreds of millions of views.
Eventually, after releasing two hit albums independently, the group was welcomed back to Sony, this time signing with RCA Records. Since then, they have performed on some of the biggest stages in the world, and they've won three Grammys, the most recently in 2017 for this collaboration.
You can stream live the group's Hollywood Walk of Fame ceremony HERE this coming Tuesday, February 21st at 1:30 p.m. local time.
Big Bone Lick State Park