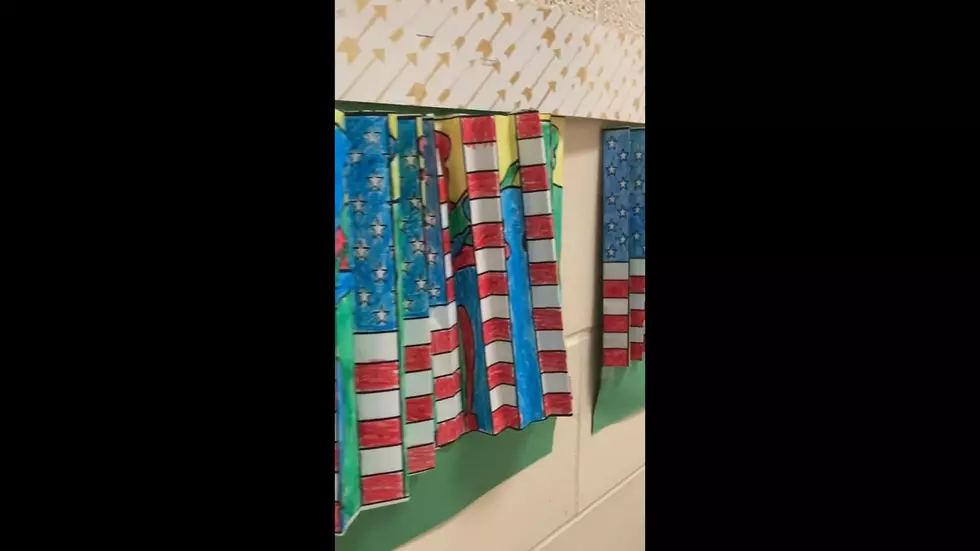 Owensboro 2nd Graders Create Special American Flags for Veterans Day [VIDEO]
Chantae Hulsey via Facebook
Veterans Day is Monday, November 11th and we are all saluting our veterans in a variety of ways. Take, for example, a second grade class at Owensboro Catholic's K-3 campus.
Chantae Hulsey's students have made agamograph American flags. They're long painted strips with different images on each side so they form one picture one way and another picture another way.
Ms. Hulsey assigned the students to answer the question, "What does being a veteran mean to them?"
The flags were part of the assignment.
Another part of the assignment was learning about the branches of the military and learning certain songs. On Monday, Veterans Day, the students will get to wear red, white, and/or blue instead of their regular uniforms.
The artwork will hang in the school's halls through next week.