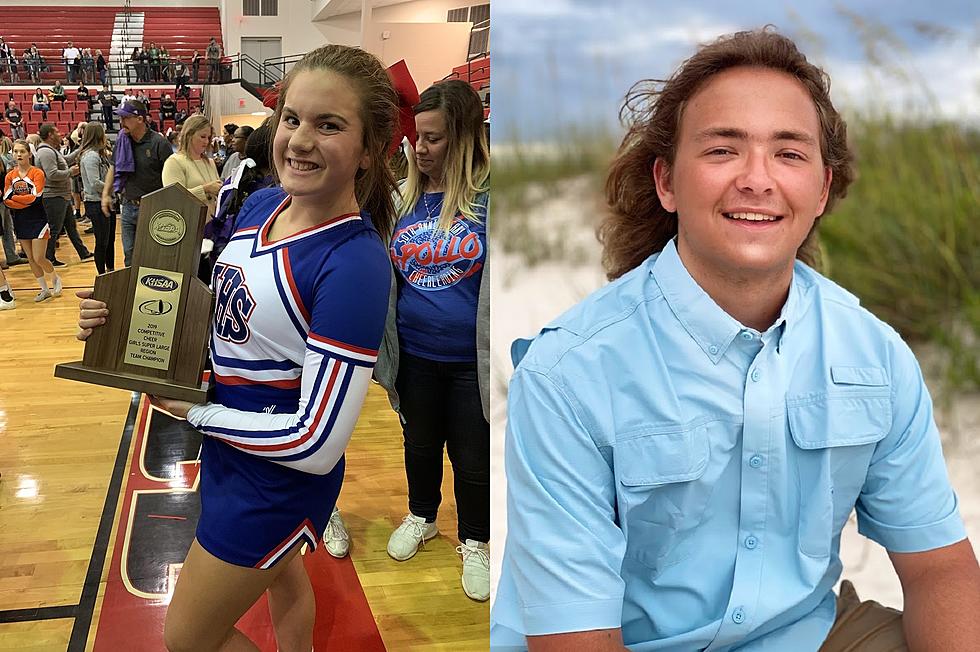 Owensboro, Kentucky Student-Athletes Among Heisman Scholarship Honorees
Daviess County Public Schools
I bet you didn't realize we had Heisman honorees among us, did you? Maybe you didn't even realize we COULD have Heisman honorees among us. Well, we do.
THE HEISMAN HIGH SCHOOL SCHOLARSHIP
For 27 years, the Heisman High School Scholarship program, presented by Acceptance Insurance, has rewarded and honored students annually who have demonstrated exceptional ability in their respective fields of interest. Perseverance, diligence, and good old-fashioned hard work are qualities the foundation examines before naming its recipients--some 5,700 students from around the country who have excelled above and beyond the call of duty.
These talented, community-minded athletes are in the running for $1,000 scholarships at the state level, after which they will compete for $2,000 scholarships at the national level. Ultimately, the male and female overall winners at the national level will each be awarded $10,000 college scholarships. It's a high honor and it has been bestowed on a couple of students from Apollo High School, according to a Daviess County Public Schools press release.
MEET RALEE CALHOUN
Ralee Calhoun, an Apollo varsity cheerleader who has been cheering on the Eagles since she was a freshman and has been the team leader during her sophomore and junior years, will graduate with an associate in arts degree as a result of her participation in the Early College Academy. She'll go for a homeland security major with a minor in criminal justice at Eastern Kentucky University.
(There was no Department of Homeland Security when I was in college; how cool does THAT curriculum sound?)
MEET KEATON LEIGH
Keaton Leigh is a terrific swimmer, as evidenced by his membership on the Apollo High School swim team for the past six years. This year, he's the team captain. Keaton ALSO will attend Eastern Kentucky and will focus on forensic biology with a plan to work in criminal justice. Like Ralee, Keaton is a member of the student council. He's also been involved in Kentucky Youth Assembly and Academy for Young Leaders.
Congratulations to these two bright young people for their hard work and their involvement in a wide variety of arenas. It's tremendous that their accomplishments have not gone unnoticed.
Owensboroans Share School Field Trip Memories
I could only come up with six field trips from when I was in school. At first, I could only think of four. But when I asked other Owensboroans where THEY went for field trips, I got a little jealous. Apparently, field trips became much more frequent after I got out of school.
Old Daviess County and Owensboro Schools and What They Are Now
Of the many old schools in Owensboro and Daviess County, some are still active, while others have been repurposed.