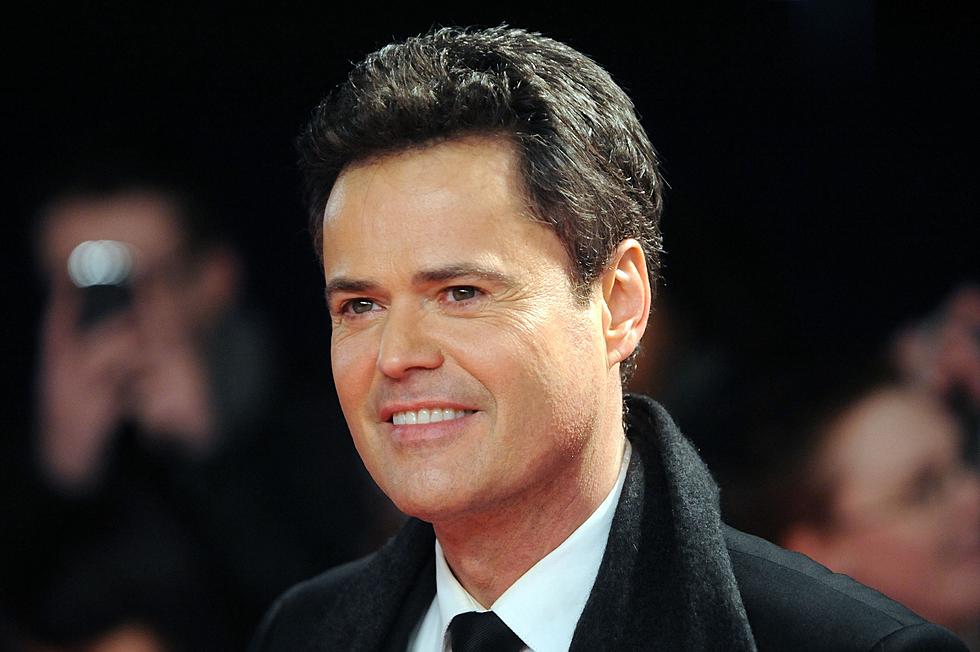 Owensboro Sisters Will Be on 'Today Show' for Donny Osmond Segment
Stuart Wilson/Getty Images
When I mention my family's Friday night ritual in the 1970s to my younger friends, I get knowing snickers and eye rolls when I bring up Donny and Marie.
Quaint, silly, you name it. I get the adjectives. But I'm telling you, those kinds of varieties shows were difficult to produce. Sure, they lost their audience by the 1980s, but all that choreography, sketch writing, individual directing tasks? That was a tall order and the iconic siblings and their team pulled it off, week in and week out.
THEY are legends. Their NAME is legendary. And THEY are absolutely still as vital and relevant as they were back then.
Marie's got the new co-hosting gig on The Talk and Donny's about to embark on a Las Vegas residency and there's NO way he will not make a killing on the Strip, not with a fan base that stretches back more than 50 years and will happily fork over the loot to see him.
Two of his very biggest fans are right here in Owensboro.
Dianne Kirkpatrick and Denise Martin have followed his career for decades. I spoke with Dianne earlier today and she told me that they saw him on August 20th, 1971 and it was their first concert. So it goes without saying that they are over the moon about getting the opportunity to talk to Donny on Thursday's episode of NBC's The Today Show.
The long-running morning staple asked for questions to be submitted from fans and Dianne and Denise did so. Well, they were selected to chat with Donny via FaceTime while he is a guest during the Hoda and Jenna hour.
I asked Dianne if she still had any clippings, pictures, or articles from all those 1970s teen magazines and she says she does.
But this has to be the granddaddy of them all in terms of a personal "Donny Osmond Hall of Fame" for Dianne and Denise.
We're looking forward to seeing the interaction between these two Owensboro sisters and their favorite entertainer.
How exciting!
Check Out the Best-Selling Album From the Year You Graduated High School
Do you remember the top album from the year you graduated high school?
Stacker
analyzed
Billboard
data to determine just that, looking at the best-selling album from every year going all the way back to 1956. Sales data is included only from 1992 onward when Nielsen's SoundScan began gathering computerized figures.
Going in chronological order from 1956 to 2020, we present the best-selling album from the year you graduated high school.