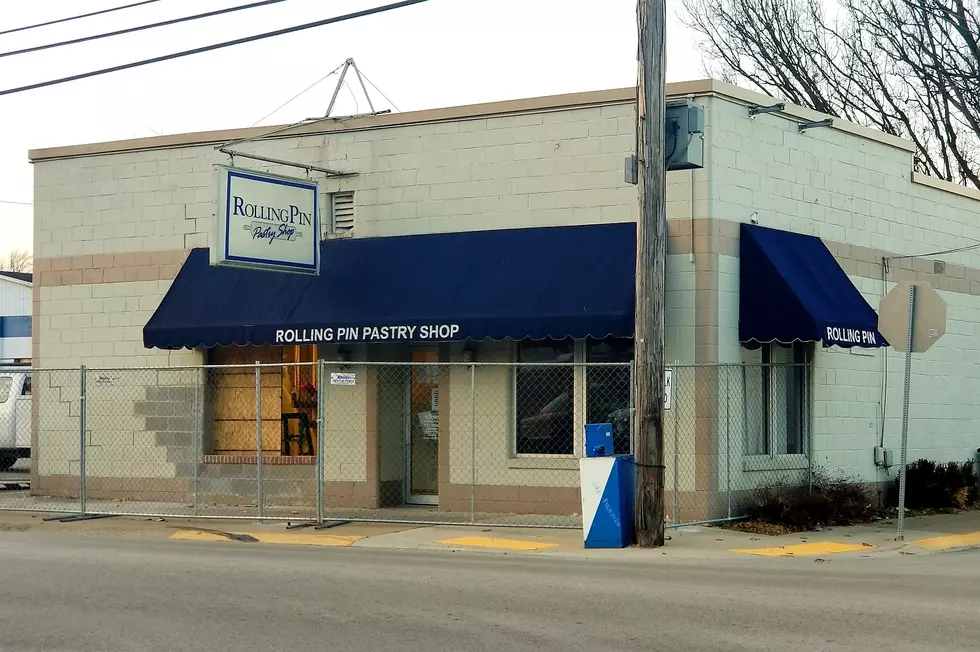 Owensboro's Rolling Pin Pastry Shop Making Great Progress After Accident
Dave Spencer/Townsquare Media
Don't tell me there's no such thing as time travel. Why, every single time I drive by The Rolling Pin on 18th Street in Owensboro, it happens.
I'm immediately transported back multiple decades, to the front seat of my grandfather's big old black Chevy Impala. And it never mattered that my legs had fused to that vinyl upholstery in the brutal summer heat. He was taking me to Rolling Pin and that's all that mattered.
When I see local icons vanish, for better or worse, they take a little piece of me with them. Technology and progress are important. Great memories and the warm, nostalgic feel they create cannot be manufactured.
So when the accident occurred on Christmas Eve that greatly damaged one of Owensboro's legendary businesses, I was concerned that, perhaps, the damage was irreparable.
Thank goodness I am wrong. Rolling Pin posted this on Monday, January 18th:
And now, suddenly I'm in the mood for a cream horn. But, yes, I will be patient. It'll make it taste even better.
Enter your number to get our free mobile app
LOOK: Here are copycat recipes from 20 of the most popular fast food restaurants in America