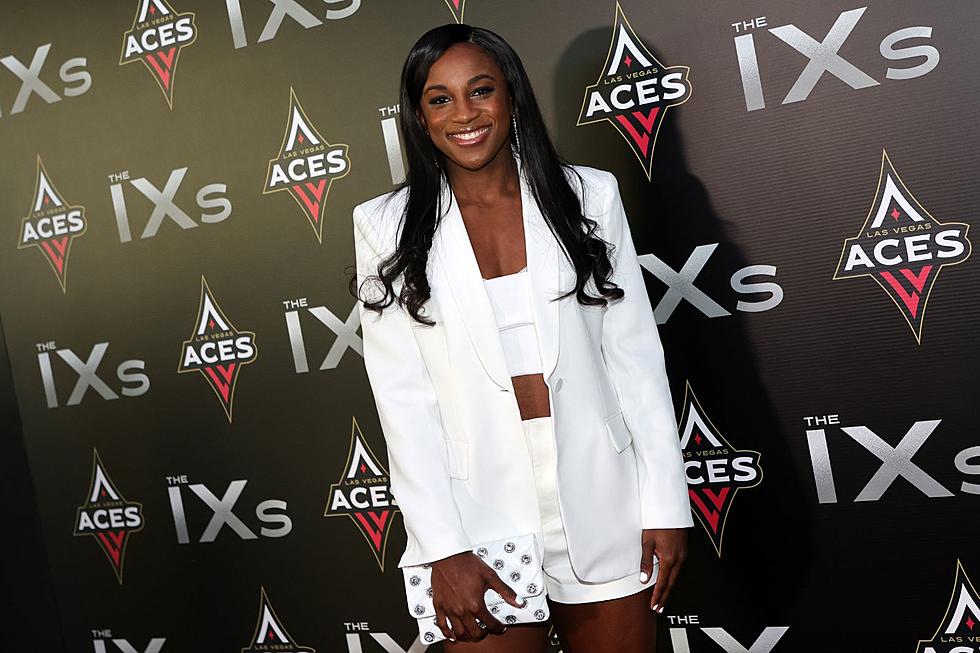 Princeton, Indiana's Jackie Young is the Underrated Hidden Gem of the WNBA
Photo by Ethan Miller/Getty Images
Jackie Young is a professional basketball player for the Las Vegas Aces in the Women's National Basketball Association (WNBA) born and raised in Princeton, Indiana. Jackie is one of the most humble people that you will ever meet.
Underrated - Says Who?
Of course, everyone in Jackie's home state of Indiana knows how amazingly talented she is. There just isn't the media buzz around her like some of her teammates, so outside of the Hoosier state people may see her as underrated.
Hidden Gem of the WNBA
Jackie Young has been playing basketball since she was around four years old. Her dream of playing in the Women's National Basketball Association began in the fifth grade. As you'll see in the video below, she takes her job in the WNBA very seriously and leads by example.
Tyler Marsh - Assistant Coach, Las Vegas Aces WNBA
"If I could describe Jackie in a few words, I would say: confident, versatile, and gifted. Her work ethic is second to none. She wants to get better and she stated that from day one."
One Accolade After Another
Indiana All-Time Scoring Leader
IHSAA State Champion
NCAA Champion
1st Overall Pick in WNBA
Olympic Gold Medalist
2022 

WNBA

 CHAMP
In a league filled with talented players, it is easy for some to fly under the radar. But Jackie Young's consistent contributions to the Aces make her one of the WNBA's most underrated stars.
Jackie Young's Hometown Crowd - Night with the Indiana Fever
Jackie Young's friends, family, and fans from the Princeton, Indiana area are invited to purchase special tickets to see Jackie and the Las Vegas Aces in action.
Sunday, June 4, 2023
Gainbridge Fieldhouse
125 South Pennsylvania St. Indianapolis, IN 46204
10 Things Only People From Princeton, Indiana Will Understand
Things seem to be changing so fast in Princeton, Indiana. There is a lot of history that only the locals can really appreciate.
Then and Now: See How Princeton, Indiana has Changed Over the Years
I grew up in Princeton, IN and everytime I go back to visit, it seems like more and more has changed. It's not my imagination. Google Maps has a back in time feature, and it took me from 2007 to 2012, and some of the photos are from 2018.
38 Celebrities Who Were Born in Indiana
There are a bunch of famous folks that everyone knows were born in Indiana, but there are even more that you didn't know about. Most of this list is arranged in alphabetical order, except for the handful of celebrities born in our neck of the woods here in southern Indiana. I gotta give them a little preferential treatment.