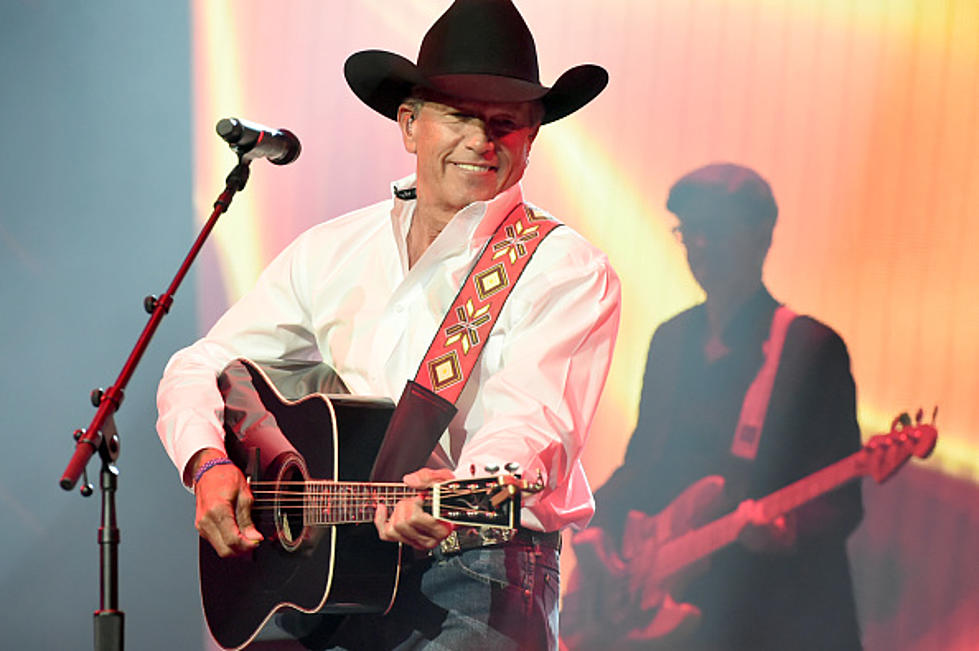 Register NOW to Win Last Minute Tickets to See George Strait in Concert in Evansville
Rick Diamond/Getty Images
Today is the big day here at WBKR!  Well, let me rephrase that.  Actually, it's Sunday that's the really big day here in the tristate. George Strait is coming to the Ford Center in Evansville on Sunday night and there's no doubt that the concert is going to be awesome!
I am trying to remember the last time I saw George in concert. Though I have seen him a few times, I think the last time was actually way back in 2011 when George, Reba and special guest Lee Ann Womack rolled into the KFC Yum! Center in downtown Louisville.  WBKR actually took a bus full of listeners to that show and I hosted it.  We had an absolute blast!  Lee Ann opened. Reba was second. George was the closer.
And what was really cool about that show is exactly the same thing that's going to be really cool about Sunday night's concert in Evansville.  It's going to be in the round.  In other words, there's not a bad seat in the stadium.  In fact, I remember, rather distinctly, the KFC Yum! Center show.  George spent equal amounts of times at different lead mics on that stage.  We all got the chance to see him face-to-face in that show.  There was really no bad seat.  It's going to be that same way in Evansville.
And, my friends, here at WBKR, we want to send you to see him!
Here's how it's going to work!
Today only, we're going to give George Strait fans here in the tristate the chance to register online and on the WBKR app for the chance to win a pair of tickets.  That registration period is open for 24 hours- from 6am CST, Thursday, November 4th to 6am, Friday, November 5th (2021). All you'll need to do is fill out a quick registration form (below).
Tell us your name, address, phone number and, of course, your all-time favorite George Strait song.  And, yes!  I realize that man has had an endless amount of hits and it's hard to narrow all of the down to just one.  In fact, I can't do it.  But I have narrowed it down to five!
For what it's worth, here are my Top 5 Favorite George Strait Songs of All-Time!
#5: THE FIREMAN (Peaked at #5, 1985)
#4: WRITE THIS DOWN (Hit #1, 1999)
#3: I CROSS MY HEART (Peaked at #1, 1992)
#2: AMARILLO BY MORNING (Reached #4, 1983)
#1: CARRYING YOUR LOVE WITH ME (Hit #1, 1997)
I have a hunch you'll be hearing these songs (and a crap ton more) on Sunday night in Evansville.  If you'd like the opportunity to win a pair of last-minute tickets to the show, simply fill out the form below and be standing by Friday morning.  Angel will be announcing FIVE winners!  Yes.  We have FIVE pairs of tickets to give away.
GOOD LUCK!!
In the meantime, if you'd like to purchase tickets for the George Strait concert in Evansville, you can check out available seats at Ticketmaster.com by CLICKING HERE!
KEEP LOOKING: Look Inside George Strait's Spectacular Mansion
The Best Country Singer From Every State
Some states, like Oklahoma and Texas, are loaded with famous country singers. Others, like Nevada and Maine, are still looking for a real breakthrough artist. See the best and most successful country music artist from all 50 states, starting with
Hank Williams
and Alabama.