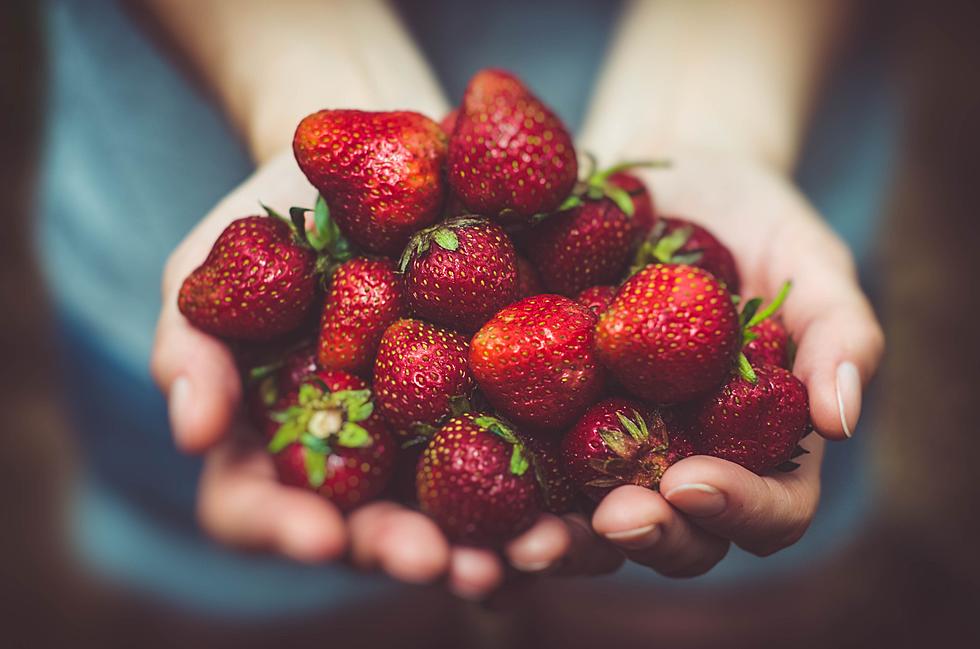 Reid's Orchard Strawberry Bliss Market Vendors, Food, and More!
Photo by Artur Rutkowski on Unsplash
There is never a bad time to visit Reid's Orchard, but this time of year is a favorite of mine!  My family has made such special memories picking our own strawberries, and we've made a point of bringing our out-of-town family to join us.  This weekend, you can do the same and much more!
The Strawberry Bliss Market Day is on Sunday, May 21st from 11 AM-5 PM.
The U-Pick Strawberries are ready to roll, and you can try a spin on their infamous apple slushies with their special strawberry-flavored version.  Don't even get me started on the strawberry ice cream! It will be a "dessert first" day (and maybe after also.)
Plan to stay for lunch, so our friends at Hillview Farms and Sunny Daze Cruising Cafe can fuel your afternoon of shopping with the fabulous local vendors!
While you walk through Katie's Flowers, the kiddos can tucker themselves out at the Reidland Play Area and Barnyard. Be sure to bring a dollar or two for snacks to feed the animals!
Daviess County Kentucky Farm Bureau will be there with a face painting and bubble station for kids of all ages.
Here is the AMAZING lineup of vendors you won't want to miss this weekend! I can't wait to see what they have to offer. I'm definitely going to have to get one of these cute T-shirts from Oak & Olive!
Debbie's Customized Jewelry, Sweet B's Bakery, K9 Cookies for Cancer, Lemon & Daisy Stitch, Charlie's Bandanas, Momma T's Sweet Treats & More, Mimi's Stitchery, Color Street, Treasure Plant It, All Tiered Up, Antoinette's Home Decor & Accessories, The Artsy Aster, Oak & Olive, and Gifted by Grace Graphics
LOOK: Here are the best small towns to live in across America