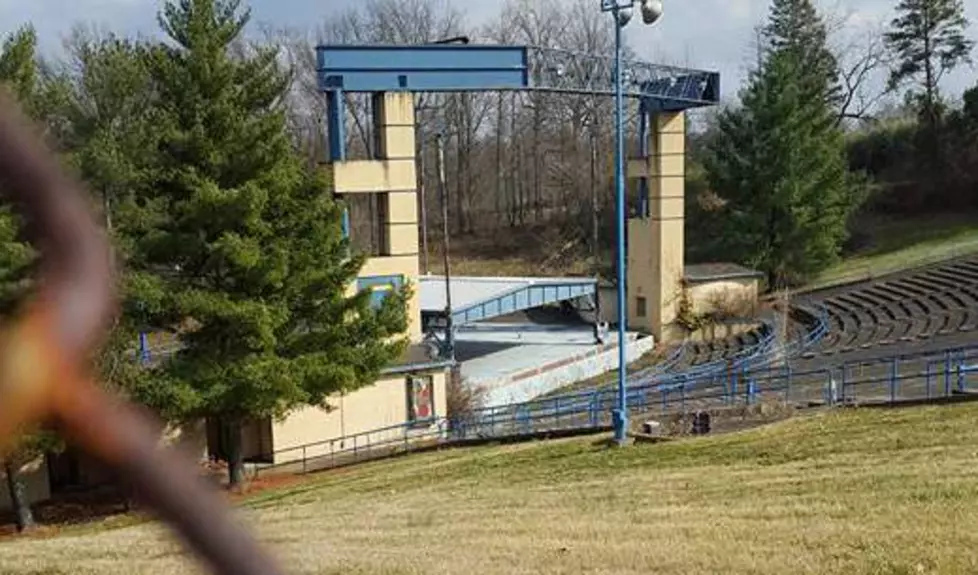 Remembering Mesker Amphitheatre in Evansville [Photos]
Photo by Mike "Sandman" Sanders
I believe it was the summer of 1988.  My high school friend Allen Putman had a concert date with Melissa Modlinski.  They were going to Mesker Amphitheatre in Evansville and Allen talked Jill Harris and I to tag along in the back seat.  Jill and I were always up for an adventure (I could tell you stories), so we hopped in the car and got ready to "Hold Onto the Night!"  That's right!  We had tickets to see this guy . . .
How hilarious is that?  Yes!  We saw Richard Marx in concert.  And got some pretty awesome seats too.  I remember my friend Jenny being there as well.  She had killer seats (like 5th row or something) and we ended up making our way down there to sit with her.  It was freaking awesome!  Until I nearly got my eye poked out with a guitar pic Richard launched at my face.  I just remember Jenny screaming, "For the love of God, Duck!" I did.  LOL!  Just in time.  I could have left Mesker with an eye patch instead of a Richard Marx concert tee.
Oh, and heck yeah!  I forgot to mention Richard's opening act!  Who remembers this guy?
You know, it just occurred to me that the last concert I saw there was Tim McGraw and JoDee Messina.  Remember that??  It was shortly after Tim McGraw decided he should be platinum blonde.  LOL!  That decision didn't work out . . . but the concert was great!
It's sad, but Mesker Amphitheatre doesn't have that kind of life anymore.  In fact, it's nearly dead, in an absolute state of despair and disrepair.
In fact, it's abandoned and overgrown with weeds and faint memories.  It's basically a ghost town, a shell of what it used to be.  There haven't been lines at the ticket window in years.
The seats are empty . . .
And the stage barely resembles the spot where huge names in entertainment (Kiss, Metallica, Tim McGraw, Iron Maiden, Ozzy, ZZ Top, Bryan Adams, Creed) once stood and performed for thousands of screaming fans.
Mesker Amphitheatre officially closed in 2012 and its fate is unknown.  All we really have left of it are the memories it gave us.  The memories of the fans who sat in the stands and the artists who took its stage.
Well, those memories and this.  The History of the Mesker Amphitheatre- a documentary produced by the Feel the History Program at Reitz High School in Evansville.  It's a great study of the history of the facility and a tribute to the acts that played there.
Who did YOU see in concert there and what is YOUR favorite memory of Mesker Amphitheatre?